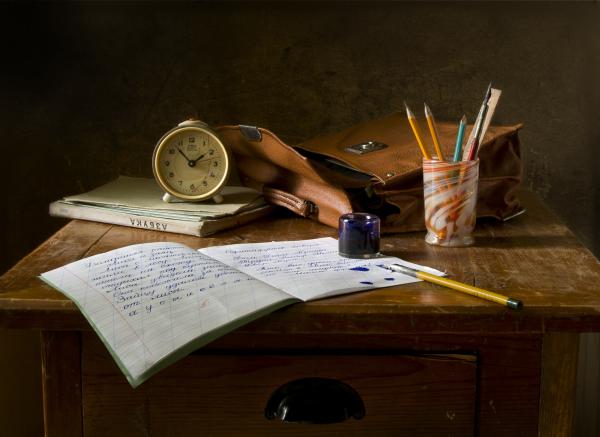 People consider writing to be a piece of cake however it is not true. A writer needs to put in as much of his energy, time and hard work as any other professional. Writing requires a lot of concentration, energy, hard work, creativity and devotion from a writer to reach the heights of success. Not everyone can become a writer and no one can become a writer overnight. Writing is a skill and it requires training like all the other skills in the world.  Writer needs to constantly practice and learn new techniques in order to become the best. If you are a writer or aspiring to be one, following are the five best strategies to enhance your writing skills.
Improve Your Basics
Start with focusing on the basic factors like improving your grammar and sentence structure. It doesn't matter in which language you are becoming a writer, grammar and sentence structure need to be perfect regardless. If your basic language requirements are not excellent then you would not be able to attract a lot of readers. Often people who read books are habitual readers and hence they easily spot all the mistakes in writings especially if they are familiar enough with the language.
Read a lot
To become an excellent writer, one should become a habitual reader. You could read anything you like and want however; you must take inspiration from different writers and keenly observe their way of writing in order to analyze your own for better. You can become a good writer only if you read a lot and are familiar with different writers' writing styles and tones. Invest a lot of time in reading especially the books of your desired genre. That way you will get to learn about the genre and its basics.
Be open to constructive criticism
Constructive criticism is one of the most fruitful factors during the journey of excelling in any field. It could come from anyone let it be your family, friends, strangers or your own self. Always be open to constructive criticism as it will only help you identify and fix your mistakes and improve your writing. Read it out loud to yourself so that you can easily spot the mistakes which you might have missed initially while writing. Similarly let others read your writings so they can help you to become better at your work.
Work in a pair or group
Make writing pairs and groups with your friends or acquaintances. This practice will help you to exchange your piece of work with someone from the same field and learn from his work as well. Exchange your work with each other in the pair or group and constructively grade the work. Remember you are not in competition with them and you are at the same step as them hence there should not be any jealousy or forceful criticism merely to downgrade your friend or group member.
Review, re-draft, edit
Always remember that no writer in the world produces excellent piece of writing in the first go. Everyone regardless of their experience and skills review and edit their drafts multiple times. Always review your writing after a short break in order to have a fresh mind while going through it. This will help you to identify your mistakes and shortcomings more effectively. Remember that you should review your work until you are completely satisfied with it and find no issues and problems even after reading it more than once. Once you are done with the final draft, edit your work for any possible grammatical errors. Editing is an important step and during the process of editing, you must only focus on grammar and voice of the essay in order to not miss any single mistake present in the document.
Above discussed are five trending tips to improve your writing skills. If you are a beginner in the field of writing, you must follow these tips no matter what in order to excel in the field. These are simple and basic tips which would help you for eternity in your writing career. All the famous and renowned writers at ca.7dollaressay.com had gone through their beginner's phase and were able to succeed only by following these five basic writing tips to enhance their writing skills.  
Article source: https://article-realm.com/article/Reference-and-Education/College/667-Five-Best-Trending-Strategies-For-Enhancing-Writing-Skills.html
Comments