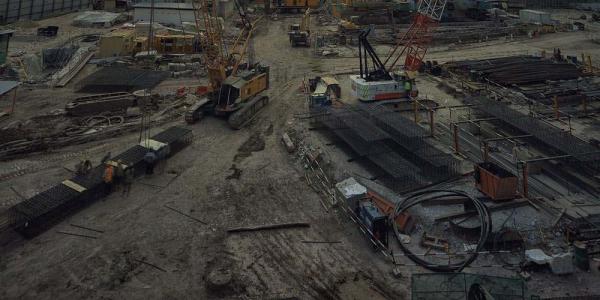 Shoring is a polysemy word, which means it can be used for different purposes, and interpretation can be subjected to context. But in general parlance, shoring is used to temporarily protect a building, structure, and vessel with shores, especially when the building is likely to collapse. Shoring can be used when a building wall becomes weak, when there is a shift in the structure foundation or when the closest structure to the building is about to be pulled down.
Shoring relation to construction
Different countries have laws regulating the usage of shoring on construction sites. However, there is a universal acceptance of shoring as a temporary structure to support a building anywhere it is put to use. Although shoring is designed as a temporary solution, in some cases, it can be used for an extended period making it an essential subject on construction-related matters. Because of its importance, most countries have a legal framework guiding how it should be assembled, dismantled, and any associated demolition.
Situations where shoring can be used
During the demolition of a building, shoring can protect an adjacent building from the demolition effect.
Shoring can support a roof or floor if there is a plan to remove the support wall and replace it with a beam.
It can be used to support walls that are likely to become unstable due to subsidence, leaning, or bulging.
Shoring can be used to support a wall, especially during the formation of a large opening in the lower area of the wall.
Types of shoring
1) Dead shoring
Dead shoring is suitable for supporting dead loads that are vertically downwards. It consists of a vertical shore leg with a head plate, sole plate, and other features that can be used to tighten and ease the shore during operation. The key components for arranging a dead shore are two leg shores connected at the surface by a horizontal needle or beam. Once the shore leg arrangement is complete, the loads will be transferred to the shore's legs through the needle to a solid bearing surface.
2) Raking shoring
Raking shoring is used to transfer the wall and floor loads to the ground using rakers or sloping struts. To ensure that the procedure goes as planned, the rakers must be appropriately positioned to receive the level of load coming from the wall or ground. As a general principle, the centerline of the rake must intersect the centerline of the wall or floor bearing. Also, one raker should be allocated to each floor. Each of the rakers should be at an angle between 40% and 70% with the horizontal.
3) Flying shoring
Flying shores have almost the same features as the raking floor. However, it has more advantages because it creates more working space under the shoring. Flying shores can be used in a construction site with a parallel wall surface. The span does not exceed 12.00m, so anything beyond this dimension will make the whole arrangement unproductive. Flying shores with short spans up to 9000m usually have a single horizontal member. In contrast, larger spans need two horizontal shores to maintain the section size within the commercially available timber areas. 
Final thought
The primary purpose of shoring is to serve as temporary protection for structures on the verge of falling apart. While there are different methods of carrying shoring, it is advisable to find the best method suitable for your project. Shoring is commonly used throughout the construction and development industries, including fuel system servicing and installation companies.
Article source: https://article-realm.com/article/Reference-and-Education/Science/16659-Shoring-The-Role-That-It-Plays-in-the-Construction-Sector.html
Comments
No comments have been left here yet. Be the first who will do it.