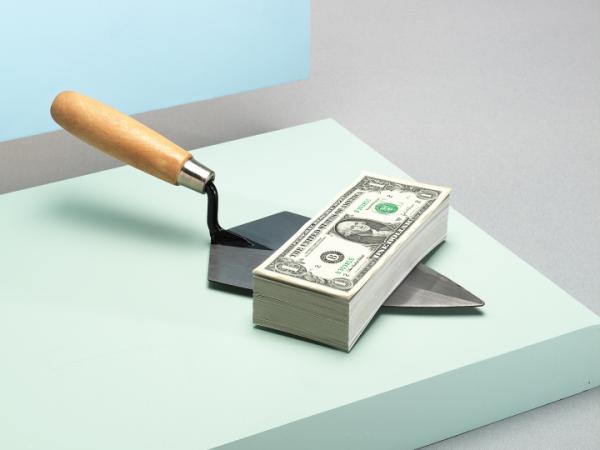 "People who say that money can't buy happiness have apparently never used the money."
For a very long time, many psychologists and behavioral economists are indulged in a conversation and trying their best to argue each other out. The topic of the discussion is- can money buy happiness? Many experts say that if you want to live your life cheerfully and full of some joyous celebration, then you must start investing in experiences rather than buying materialistic things. People who are more into purchasing assets always compare their stuff with those of others. On the other hand, if you are more into gaining experiences and feel happy about it, then you are the most lively person on this planet. If you want to feel what it's like to buy some moments of happiness that cost only a dollar, then read this article. Here, the wordsmith has mentioned five amazing things that can give you inner satisfaction.
1.) Food to a Beggar
If you buy food and give it to a beggar, then this is a noble deed. You are doing something which only a few of 7.2 billion people do on this planet. It's important to understand that when we give somebody our time, money or food, we are sharing out a part of our life with him/her in return of some 'momentary happiness' and nothing more. He/She will member that day and feel, whereas you remember that smile on his/her face.  
2.) A Song on iTunes
If you really miss some of your favorite songs of childhood, and you want to re-live those moments, then iTunes is the place to go. Here, thousands of millions of songs are available for a buck only. Also, you can select your list as per your mood or the surrounding theme. In addition to this, you can share that track with your friends and let them feel the same energy of yours.  
3.) A Personalized Gift
When you're returning from a vacation, you can always bring some local gifts like a keychain or any keepsake from there for your loved ones. If it's a keychain, then you can scribble your name or any warm message for your family members on it. And, if it's a photo frame, then put a family photograph in it. This can be a perfect gift for your dad or mom or any xyz person close to your heart.  
 
4.) Ticket of a Theater Show
When you're so fed up with the drama of your life, then take a pause and go to any playhouse to watch some realistic scenarios of the unreal world. Believe it or not, you will have indelible memories and moments of enormous belly laugh. Some live theater shows cost less than a dollar. So take your sibling or best friend with you and feel happy.  
5.) A Kindle eBook
For your thousands of mood, there are millions of reads for you available at the portable library named 'Kindle' under $1. Here, one can find eBooks perfect for their reading on the go. So, if you're planning a trip, then no need to take your heavy novels with you. Download these eBooks and enjoy your moments of leisure.  
Before concluding on a high note, we suggest you that do things that make you happy and make them the best part of your memoir. Hope you like the article prepared by the assignment help expert.
Article source: https://article-realm.com/article/Self-Improvement/52-Five-Things-You-Can-Buy-for-a-Dollar-To-Experience-Happiness.html
Comments
No comments have been left here yet. Be the first who will do it.