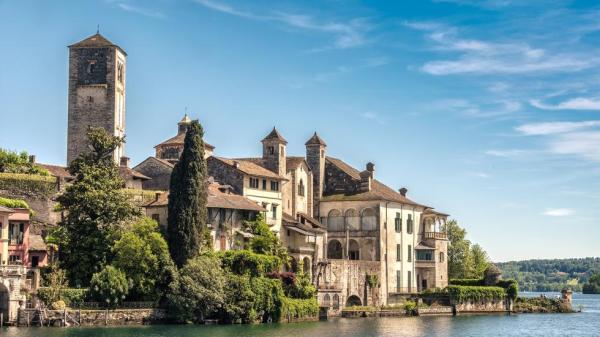 Most visitors to Italy make a beeline for Rome, Venice, Florence and the like. Trade in crowded piazzas for the real dolce vita in these gelato-toned coastal idylls, picturesque hamlets and vine-carpeted countryside escapes. Found in South Tyrol, Puglia and beyond, these are our favourite unspoiled pockets of Italian charm.
Atrani
Amalfi Coast
Bypassed in favour of the headline towns such as Positano and Amalfi, Atrani is the Amalfi Coast's best-kept secret. Nestled between two cliffs, it's the smallest hamlet in southern Italy and one where, along steep alleys and peeling paintwork, you can sink into the laid-back vibe. Sorbet-hued dwellings cluster around the medieval piazza, from where a passageway leads to the Tyrrhenian Sea. Attractions include the 10th-century Church of San Salvatore de' Birecto and the Grotto of the Saints, a natural cave decorated with Byzantine frescoes.
Castelmezzano
Basilicata
With a population hovering around 800, this cliffside village ringed by the Lucanian Dolomites is among the most otherworldly places you've never heard of. Enter via a tunnel carved into the rock to explore narrow streets, sample local, farm-fresh food and knock back regional wines in family-run trattorie. Visit Pietrapertosa on the opposite side of the valley to take the Volo dell'Angelo - "Flight of the Angel" - zipwire back to Castelmezzano.
Civita di Bagnoregio
Lazio
Once connected to surrounding towns by road, Civita di Bagnoregio is today accessible by a solitary footbridge thanks to 2,500 years of land erosion and earthquakes. Nicknamed "la città che muore" - the dying city - and with a population that doesn't reach double figures, the town rises from the mists as if in a fairy tale. Wander the Renaissance palazzi and explore the 3,000-year-old Etruscan caves, one of which serves as a chapel.
Alberobello
Puglia
An hour's drive from Bari, this Unesco World Heritage Site is famed for its 1,500 trulli. These whitewashed, conical-roofed buildings date from the 1500s when the ruling Acquaviva family ordered locals to build their homes without mortar - in the event of a royal inspection, structures could be taken down and they could avoid paying royal taxes. Today, the trulli serve mainly as souvenir shops, restaurants and accommodation for visitors. Head to the Piazza del Popolo, where the Belvedere Trulli offers spectacular views across the town.
Corricella
Procida Island
A patchwork of sun-bleached buildings, Procida's oldest fishing village is a haven of south Italian charm - Il Postino and The Talented Mr Ripley were filmed here. Wooden boats line the 17th-century Marina Corricella, which buzzes with fishermen and vendors. Grab a table on the waterfront for an Aperol spritz and Corricella's signature plate of sea urchin spaghetti. The Fortress Terra Murata, a former prison, offers great views over the Gulf of Naples.
Article source: https://article-realm.com/article/Travel-and-Leisure/22068-5-Of-Italy-s-Most-Beautiful-Small-Towns.html
Comments
No comments have been left here yet. Be the first who will do it.