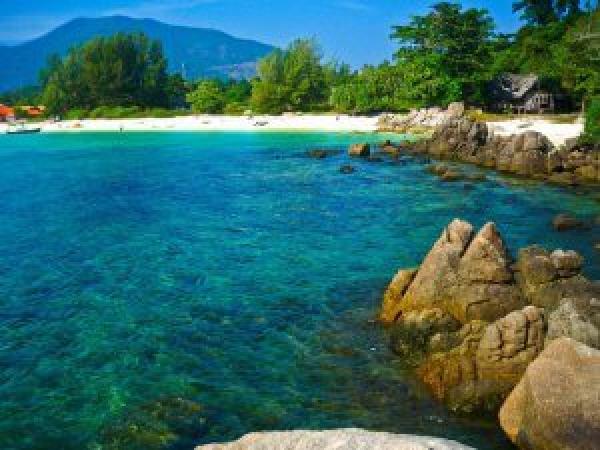 "Quit your job, buy a ticket, get a tan, fall in love and never return" - Anonymous
Bangkok, the capital city of Thailand. Famous for ornate temples, vibrant markets, delicious street food, massive shopping malls and electric nightlife. There is a reason why Bangkok is continually one of the most visited tourist destinations in the world.
Currently hosting two main airports, Suvarnabhumi airport (BKK) and Don Mueang airport (DMK), Bangkok is fully prepared to accommodate millions of tourists each year. Suvarnabhumi airport terminal is approximately 30 kilometres (19 miles) east or 30 min drive from the downtown core depending on traffic and time of day. The most direct route to the city is via the raised freeway which incurs toll of 70 baht and airport tax of 50 baht – total 120 baht (approx. $4).
Another fast mode of transportation from Suvarnabhumi airport to the downtown core is the new airport rail link. The train leaves every 15 minutes and takes approximately 60 minutes (12 stops plus change-over) to Asoke BTS Station which is located on the city's busy Sukhumvit strip.
Don Muang airport is located on just north of the downtown core and currently is used for domestic flights and low-cost airlines. Transportation from this airport can be a challenge as there is no BTS or rail link connecting to it. Adding to the challenge is the fact that this airport's taxi line ups are extremely long and waiting an hour to catch a taxi is quite common.
There are a variety of transportation methods for city transfer. Some popular modes are as follows:
Bangkok Skytrain (BTS) – an elevated train system consisting of two lines: Sukhumvit line and Silom line. The BTS also connects to the airport Rail link. The BTS is very popular amongst locals and trains can be jam-packed during peak hours. This is the method you would use if you had ample travel time, little or no luggage and don't mind standing for your commute. It's also important to note that you will need to make your way to your final destination on foot once you exit the BTS station.
Taxi – For rides within the city, taxis are one of the most common methods. Metered taxis are a convenient way to get from the airport to your hotel in the city. From either of the two airports in Bangkok a 30-minute commute should cost you between 300-500 baht depending on traffic. Always be mindful to ensure your driver turns the meter on. Most drivers have very little command of English so its best to print out your hotel details in Thai if possible.
Hotel transfer— Most hotels will offer to arrange a car to pick you up at the airport and bring you to the hotel. They often commission these private car services then charge a premium for arranging it.
Bus –Suvarnabhumi airport has a dedicated bus terminal at its transportation center with plenty of services both within Bangkok and to provinces in Thailand's northern and eastern regions. Popular among backpackers and tourists travelling on a tight budget this can be an economical method if you don't mind a long ride with several stops along the way.
Rental Car – Car rental services are available 24 hours on the arrivals level. All the major car hire companies have booths there.
Airport Limo –It costs about 3 times the price of the taxi but are very comfortable and drivers often speak and understand basic English. A great choice if you have money to spend and want to travel in style.
Private Ride – one of the most popular methods for tourists who value their precious vacation time is booking a private ride. A fixed price is established in advance so that customers know exactly how much they will pay. No hidden fees and no negotiating necessary. A driver will be waiting for you upon your arrival and will already know exactly where you want to go. Similarly priced to taxis but much more comfortable, private rides are the quickest way to get from one city to the next. They can accommodate solo travellers, couples or groups and you can choose the vehicle that suits you best.
About The Author :
Anupama Dutta is a Professional Freelance writer, like to introduce you EZ Ride Thailand . one of the most popular methods for tourists who value their precious vacation time is booking a  Private Car Ride .
Article source: https://article-realm.com/article/Travel-and-Leisure/3432-The-Most-Popular-Modes-of-Transfer-From-Bangkok-To-Major-Cities.html
Comments
No comments have been left here yet. Be the first who will do it.