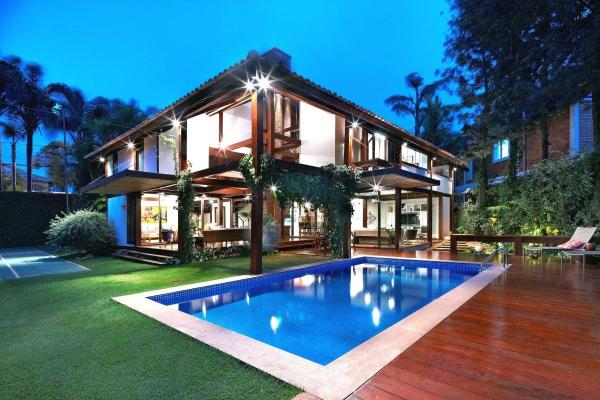 House exchange is an excellent way to enjoy family holidays on a limited budget. The cost of Accommodations usually the most significant chunk of any vacation spending. So, cutting costs on this considerable expense can unlock doors of possibilities. The potential savings allow you spend more money on sightseeing, food, entertainment, and shopping at a vacation destination. But, before you finish your house swapping deal, it is imperative to know the optimum way to communicate with your house exchange partner.
Clear All Your Doubts & Queries Right Away
Once you've received a query or someone has replied to your request, the next step is to talk to your potential home swap partner. It's best to clear all your questions and eliminate all doubt before you go ahead with the swapping deal.
Inquire about the amenities in the house, such as the number of bedrooms and bathrooms, the configurations of beds, Internet connectivity, LED Screen, patio garden, or pool. If you're traveling with kids, make sure you talk about the things to do and see in the proximity that are kid-friendly. When asking queries, have realistic expectations. Don't expect their house to be as perfect as your home, and you may not have all the facilities. Don't feel timid about asking any type of questions, like how are the neighbors, where are the most convenient dry cleaner, etc. What's important is to be open and transparent with our swapper.
Layout the Swapping Deal Details
Be clear and concise with your house exchange partner with regards to exactly what is included in the exchange. This might include such mundane actions as to what to do with the dirty towels & linen once you leave their place after a vacation; this is to avoid last-minute swapping mishaps.
Converse on the Platform
It is of paramount importance to ensure that all the discussions and decisions must be kept on the house exchange platform itself. This way, you can stay clear of all potential hiccups or confusion along the way and can be managed by the customer services team of the exchange site. A reliable exchange verifies the property of swapper and their details to ensure a smooth, hassle-free experience.
House Exchange Options
In the end, if you don't want to arrange a direct exchange, meaning you live in someone else's residency, while they live in yours. You can opt for an indirect exchange, whereby you use their property even if they don't use your property.
Agree on the Exchange Dates
During the initial discussions with your home partner, it's critical to agree on the travel dates. You don't want to find yourself in a situation when you've arrived at their place after a 7-hour flight, only to find that someone else is still at the property. Also, be as flexible as possible with your dates. If you are getting a great exchange at a location you always wanted to visit, flexibility always helps.
Wrapping up
Finally do sufficient research to zero in on a trustworthy home exchange company to achieve complete peace of mind, that everything is taken care of.
Article source: https://article-realm.com/article/Travel-and-Leisure/9817-How-to-Deal-with-House-Exchange-Partner.html
Comments
No comments have been left here yet. Be the first who will do it.