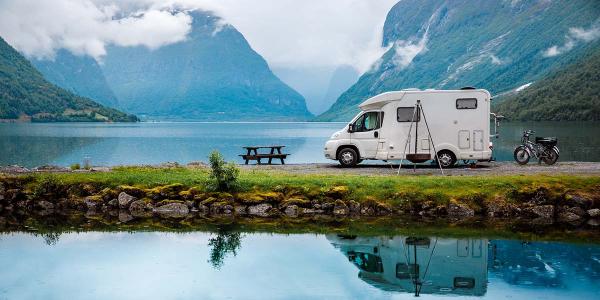 Are you looking for the latest tech trends in the RV industry? If the answer is yes, then you're reading just the right article for you. Technology makes life beautiful and more convenient. Plus, with cool gadgets in your RV, you are bound to have an exciting and fulfilling experience. Many of these savvy tech options work well with your RV and give impressive results. And this article will highlight some of them to give you an idea of how they could work for you. Here are some of the most remarkable RV technologies you could try out.
Read the following related article: The Best Way to Track Down Cheap Motorhome Storage.
High Tech Appliances
High-tech toys are great for convenience and entertainment. These include MP3 players, home theater appliances, TVs that make driving a lot more fun. If you're going for a drive in cold weather conditions, it'll be wise to get heated seats, an insulator, or a water heater for warmth and safety. If you'd be living in your RV, getting these appliances won't be a bad idea. These tend to bring the homey feel in the car.
Efficient Solar Power Technology
Whether you're going camping or moving to a new location, having a solar power generator would come in handy. You don't need electricity to power this equipment, and it provides a clean and environmentally friendly energy source. On-the-road living is even more exciting if you have a generator that doesn't need charging and is very versatile, especially if it has other power alternatives. 
A Wind Turbine
Yes, the wind can be a power source, especially in windy climate conditions. Wind turbines are also easy to set up, and it comes with all the procedures and materials for setting up. It also doesn't generate a lot of noise, is highly recommended, and requires low maintenance. 
Silent Generator Systems
It can be so annoying when the generator is on and making so much noise that it causes a headache. Understandably, you cherish your quiet time, and that's why silent generator systems are the future of RV technology, it is the latest trend for RV owners, and this trend has come to stay. 
Selecting the Best RV Technology for You
You can't possibly buy all the latest RV tech in the market (except you're super-rich, of course). You need to select based on what your immediate and future needs are. If you want to move to a cold environment or winter is approaching, you'd need to get heated systems. If you regularly use the RV, you can invest in power sources that are not electric power, such as solar generators and wind turbines.
Always consider your budget too. This is super important as you don't want to spend beyond your budget and end up being broke. 
Where to Purchase RV Technology
You can order online or go to a physical store to get all you need. If you're trying to save up extra cash, you can opt for stores that sell used tech. When buying used RV technology, inspect the items thoroughly and ensure that everything is in good working condition before purchase. 
Conclusion
Don't leave anything to chance, and ensure you research before buying anything. If you're also considering buying on the internet, make sure to read reviews and the store's payment and returns policy. Overall, the tips that have been discussed in this article will help you. Be sure to examine the hottest RV motorhomes on sale at your nearby dealer today.
Article source: https://article-realm.com/article/Travel-and-Leisure/Travel-Tips/19675-RV-Gadgets-Every-Thrill-Seeker-Needs-for-Their-Motorhome.html
Comments
No comments have been left here yet. Be the first who will do it.