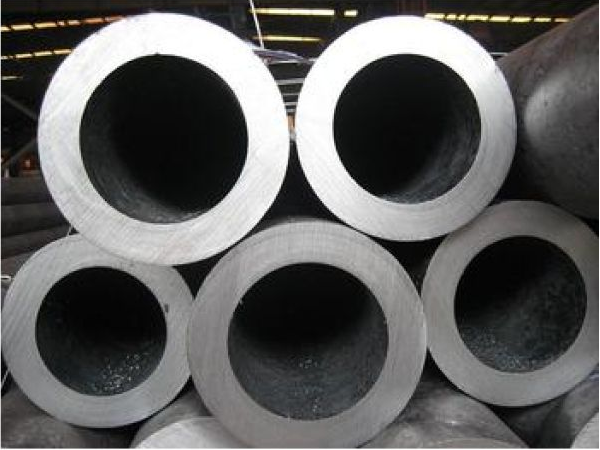 CS seamless pipe
Definition
CS seamless pipe is a long strip of steel with a hollow section and no seams around it. There are more than 5,100 production plants under more than 1,850 companies in more than 110 countries in the world that produce seamless pipes, of which there are more than 260 plants under more than 170 companies in 44 countries that produce oil pipes.
Kinds
1) Seamless steel pipes can be divided into hot-rolled pipes, cold-rolled pipes, cold-drawn pipes, and extruded pipes according to different production methods.
2) According to the shape, there are round pipes and special-shaped pipes. In addition to square pipes and rectangular pipes, special-shaped pipes also include oval pipes, semicircular pipes, triangular pipes, hexagonal pipes, convex-shaped pipes, plum-shaped pipes, etc.
3) According to different materials, it is divided into ordinary carbon structure pipe, low alloy structure pipe, high-quality carbon structure pipe, alloy structure pipe, stainless steel pipe, etc.
4) According to the special purpose, there are boiler pipes, geological pipes, oil pipes, etc.
Features
1) The thicker the wall thickness of the product, the more economical and practical it is, and the thinner the wall thickness, the higher the processing cost;
2) The process of the product determines its limited performance. Generally, seamless steel pipes have low precision: uneven wall thickness, low brightness on the inside and outside of the pipe, high cost of sizing, and there are pits and black spots on the inside and outside that are not easy to remove;
3) Its detection and shaping must be processed offline. Therefore, it reflects its superiority in terms of high pressure, high strength, and mechanical structural materials.
Welded pipe
Definition
Welded steel pipe, also known as welded pipe, is a steel pipe made of steel plate or strip steel after crimping and welding, and the length is generally 6 meters. Welded steel pipes have simple production process, high production efficiency, many varieties and specifications, and less equipment investment, but the general strength is lower than that of seamless steel pipes.
Kinds
1) Welded steel pipes are divided into straight seam welded pipes and spiral welded pipes according to the form of the weld; the smaller diameter welded pipes are straight seam welded, and the large diameter welded pipes are mostly spiral welded.
2) Classification by production method: process classification - arc welded pipe, electric resistance welded pipe, (high frequency, low frequency) gas welded pipe, furnace welded pipe;
3) According to the shape of the end of the steel pipe, it is divided into circular welded pipe and special-shaped (square, rectangular, etc.) welded pipe;
4) According to different materials and uses, it is divided into welded steel pipes for mining fluid transportation, galvanized welded steel pipes for low-pressure fluid transportation, and electric welded steel pipes for belt conveyor idlers.
Features
The production process of straight seam welded pipe is simple, the production efficiency is high, the cost is low, and the development is fast. The strength of the spiral welded pipe is generally higher than that of the straight seam welded pipe. However, compared with the same length of straight seam pipe, the length of the weld is increased by 30~100%, and the production speed is lower.
Article source: https://article-realm.com/article/Writing-and-Speaking/18456-Definition-of-seamless-and-welded-pipes.html
Comments
No comments have been left here yet. Be the first who will do it.