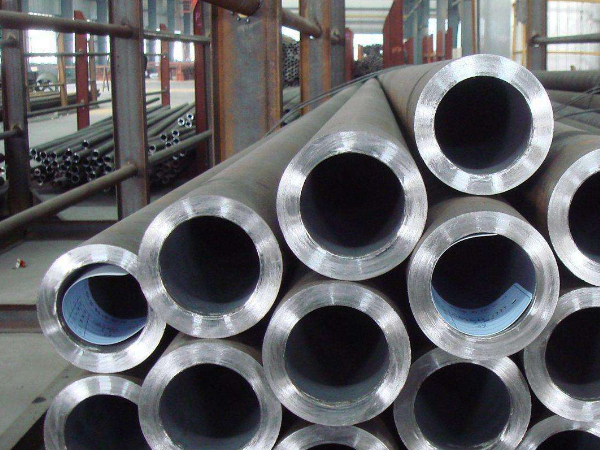 The cs seamless steel pipe is made of perforated whole round steel, and the steel pipe without weld seam on the surface is called seamless steel pipe. According to the production method, cs seamless steel pipes can be divided into hot-rolled seamless steel pipes, cold-rolled seamless steel pipes, cold drawn seamless tubing, extruded seamless steel pipes, and pipe jacking. According to the cross-sectional shape, the cs seamless steel pipe is divided into two types: round and special-shaped. The maximum diameter is 900mm and the minimum diameter is 4mm. According to different uses, there are thick-walled seamless steel pipes and thin-walled seamless steel pipes. CS seamless steel pipes are mainly used as petroleum geological drilling pipes, cracking pipes for petrochemical industries, boiler pipes, bearing pipes and high-precision structural steel pipes for automobiles, tractors and aviation.
Features of cs seamless pipe
1. The thicker the wall thickness of the product, the more economical and practical it is, and the thinner the wall thickness, the higher the processing cost;
2. The process of this product determines its limited performance. Generally, the precision of cs seamless steel pipes is low: uneven wall thickness, low brightness on the inside and outside of the pipe, high cost of fixed-length, and there are pits and black spots on the inside and outside that are not easy to remove;
3. Its detection and shaping must be processed offline. Therefore, it reflects its superiority in terms of high pressure, high strength, and mechanical structural materials.
Uses of cs seamless pipes
1. General-purpose cs seamless steel pipes are rolled from ordinary carbon structural steel, low-alloy structural steel or alloy structural steel, with the largest output, and are mainly used as pipelines or structural parts for conveying fluids.
2. According to different uses, there are three types of supply:
1) Supply according to chemical composition and mechanical properties;
2) Supplied according to mechanical properties;
3) Supplied according to hydrostatic test. Steel pipes supplied according to categories a and b, if they are used to withstand liquid pressure, shall also be subjected to a hydrostatic test.
3. There are many kinds of cs seamless pipes for special purposes, such as cs seamless pipes for boilers, cs seamless pipes for chemical power, cs seamless pipes for geological use and cs seamless pipes for petroleum.
4. CS seamless steel pipe has a hollow section and is widely used as a pipeline for transporting fluids, such as pipelines for transporting oil, natural gas, gas, water and certain solid materials. Compared with solid steel such as round steel, the steel pipe is lighter in weight when the bending and torsional strength is the same, and is an economical section steel.
5. It is widely used in the manufacture of structural parts and mechanical parts, such as oil drill pipes, automobile transmission shafts, bicycle frames and steel scaffolding used in construction to make ring parts with steel pipes, which can improve the utilization rate of materials, simplify the manufacturing process and save materials. and processing time, it has been widely used in steel pipe manufacturing.
Article source: https://article-realm.com/article/Writing-and-Speaking/18483-Introduction-of-cs-seamless-pipe.html
Comments
No comments have been left here yet. Be the first who will do it.