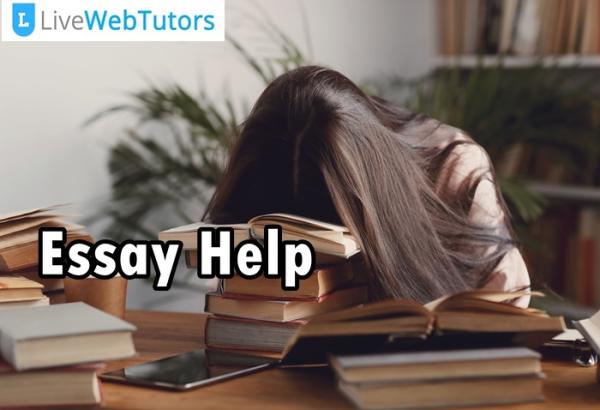 There's no denying that the industrial industry is at the forefront of artificial intelligence use. Manufacturers are using AI-powered analytics to enhance productivity, product quality, and employee safety, from major reductions in unexpected downtime to better-designed goods.
Here's how AI is pushing industry reinvention:
1. Smart maintenance and Industry 4.0:
Maintenance of production line machinery and equipment is a high cost in manufacturing, with a significant influence on the bottom line of any asset-based company. Furthermore, studies reveal that unexpected downtime costs manufacturers an estimated $50 billion each year, with asset failure accounting for 42% of this downtime.
As a result, predictive maintenance has become a must-have solution for manufacturers that stand to benefit significantly from the ability to forecast a part's, machine, or system's future failure.
Predictive maintenance employs advanced AI techniques such as machine learning and artificial neural networks to predict asset failure.
This allows for significant reductions in costly unexpected downtime as well as the extension of production machines and equipment's Remaining Useful Life (RUL).
When maintenance is inevitable, professionals are instructed ahead of time on which components require examination and which equipment and procedures to employ, resulting in highly targeted repairs that are planned ahead of time.
2. Quality 4.0 is on the rise:
Manufacturing firms are finding it more challenging to maintain high levels of quality and comply with quality rules and standards due to today's very short time-to-market deadlines and an increase in the complexity of goods.
On the other hand, customers have grown to demand flawless products, forcing manufacturers to raise their quality standards while also knowing the harm that high defect rates and product recalls can cause to a company's reputation.
Quality 4.0 uses artificial intelligence (AI) algorithms to alert manufacturing teams to potential production flaws that might result in product quality concerns. Deviations from recipes, slight anomalies in machine performance, changes in raw materials, and other issues are examples of faults.
A high level of quality may be maintained by addressing these concerns early on.
Furthermore, Quality 4.0 enables producers to collect data on how their goods are used and performed in the field. Product development teams can use this information to make strategic and tactical engineering choices.
3. Collaboration between humans and robots:
According to the International Federation of Robotics, more than 1.3 million industrial robots will be in use in workplaces throughout the globe by the end of 2018. Workers will be taught for increasingly sophisticated design, maintenance, and programming positions as more tasks are taken over by robots.
As more industrial robots join human employees on the factory floor in this intermediate period, human-robot collaboration must be efficient and safe.
AI advances will play a key role in this evolution, allowing robots to do more cognitive activities and make independent judgments based on real-time environmental data, allowing processes to be optimized further.
"AI is updating the device and machinery from time to time, and it is considered to be a revolution in the industry field," says Robinson, an AI company employee and a part-time professional online essay writing service provider.
4. Using generative design to create better goods
Artificial intelligence is also influencing product design. One technique is to feed a comprehensive brief created by designers and engineers into an AI algorithm.
Data defining limits and different characteristics, such as material kinds, possible manufacturing techniques, financial restraints, and time constraints, might be included in the brief. Before settling on a collection of the best answers, the algorithm investigates every conceivable configuration.
Machine learning may then be used to test the proposed solutions, providing more insight into which ideas perform best. The procedure can be repeated until the best design option is found.
One of the biggest benefits of this method is that an AI algorithm is entirely impartial; it doesn't start with what a human designer would consider a "logical" starting point.
Nothing is taken at face value, and everything is put to the test based on real performance in various production situations and settings.
5. Adapting to a rapidly changing market
Artificial intelligence is a key component of the Industry 4.0 revolution, and its applications are not confined to manufacturing. Artificial intelligence algorithms may also be used to optimize industrial supply chains, allowing businesses to predict market shifts. This provides management a significant edge in transitioning from a reactionary/response to a strategic attitude.
Artificial intelligence algorithms estimate market demand by looking for patterns that connect geographical, social, and macroeconomic characteristics, weather patterns, political status, consumer behavior, and other things.
Manufacturers benefit significantly from this data since it helps them to improve workforce, inventory control, energy use, and raw material supply.
Conclusion
Artificial intelligence is well suited for use in the manufacturing industry. Despite the Industry 4.0 revolution being still in its infancy, we are already seeing substantial AI benefits. AI will transform the way we create things and process materials forever, from the design process to the factory floor to the supply chain and administration. If you need any assistance unfolding the various facets of AI essays in college, do not hesitate to seek a professional essay help service solution.
Article source: https://article-realm.com/article/Writing-and-Speaking/Article-Writing/16744-5-ways-that-AI-is-pushing-industry-reinvention.html
Comments
No comments have been left here yet. Be the first who will do it.