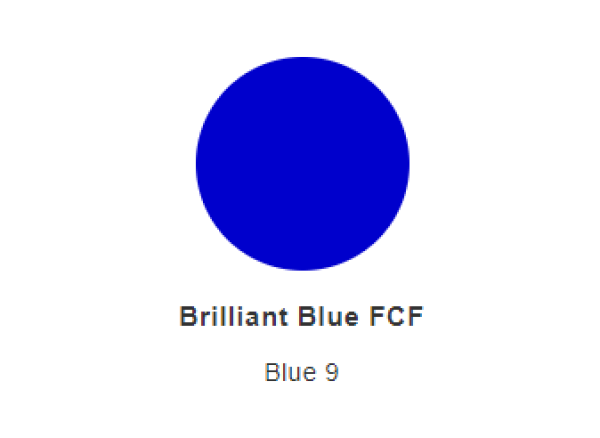 Our world is vibrantly coloured. We may take it for granted, but it is the enormous range of colour dyes and pigments that truly add colour to our environment. You may be asking, out of all the colour compounds available, which colour dyes or pigments are most commonly employed. Acid Blue 9 is without a doubt the most versatile dye available. This product, also known as 'Brilliant Blue FCF' in the marketplace, is a mainstay of an extensive product portfolio.
Acid Blue 9 is a strong brilliancy blue with a high tinting strength that is ideal for various applications. The environmentally and chemically safe quality of this dye is one of its distinct advantages. This is the same dye that is used to colour food! Acid Blue 9 is not only a cost-effective alternative but its compatibility and adaptability in a variety of formulae make it an easy choice.
The chemical structure and great solubility qualities of Acid Blue 9 contribute to its versatility. Because of its non-toxic and biodegradable qualities, it is appropriate for a wide range of applications, including ponds/lakes, water-tracer dyes, agriculture (seed colourants and fertilizers), spray-pattern indicators, detergents, inks, cleaning compounds, stationery items, and many more.
If you're looking for an Acid Blue 9 manufacturer and exporter, Veeraco Colourants Private Limited is the correct place for you. To learn more, please contact us: +91 22 26285989 / info@veeraco.com.
Article source: https://article-realm.com/article/Business/20283-About-Acid-Blue-9.html
Comments
No comments have been left here yet. Be the first who will do it.