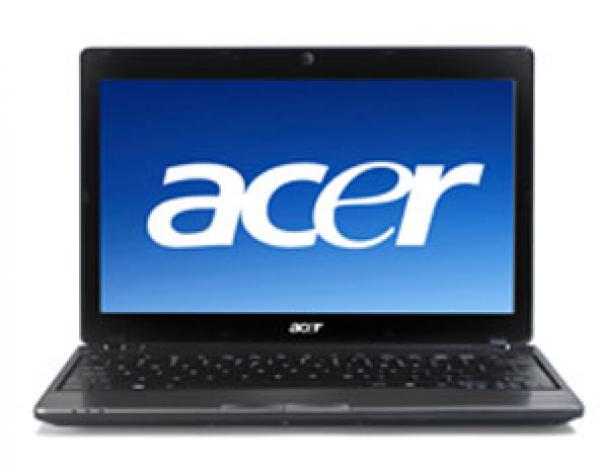 For several recent years, Acer has been pretty successful in terms of increasing its revenue. However, the company has not seemed to stop trying yet. 
Rumor has it Acer introduces the Iconia as their response to rival Toshiba's Libretto W105 as well as the dual touch screen PC that Asus has also just introduced to the public. The Acer Iconia itself often turns out to attract computer users' attention at the first glance thanks to its dual displays. These displays come offering users complete touch screen interfaces. It is these displays that will enable the users to do multiple tasks at the same time. That said, those that buy the Acer Iconia will be able to engage in social media on 1 of the screens while at the same time browsing their local hard drive folders - perhaps even play games - on the other screen.
Also get support for Acer laptop at Acer Support.
Another interesting feature implemented onto this particular touch screen notebook PC is the virtual keyboard that replaces the common physical one. Users can activate this QWERTY virtual keyboard by simply placing both their hands on the second display. The keyboard even comes with support for predictive text as well as international language input. A virtual touchpad is also in place to accompany the keyboard.
However, there may be a drawback regarding the keyboard. Some users have reported that they cannot really type using the virtual keyboard for a long time. As a matter of fact, some would even prefer to use a physical keyboard as it provides more convenience when it comes to typing.
One of the main innovations of this latest laptop from the Taiwanese manufacturer is the Acer Ring. This ring provides instant access to menus and applications in the form of a circular list. It is easy to operate, too. By simply putting down 5 fingers on the second screen below and making a grabbing gesture, the Acer Ring will come out in no time at all.
 Scratching the gestures they make for themselves, users will be able to run applications or browse the World Wide Web pages. 
It is meant to update users from time to time with their YouTube, Flicker, Facebook and other social networking accounts.
For those that are into the world of media, they may find the clear.fi cloud computing system pretty handy. This enables them to share and communicate with media files among a wide range of platforms as long as each of the platforms is equipped with the clear.fi technology as well.
Yet, there is another drawback with regards to this latest product from Acer. The battery tend to last not more than a maximum of 3 hours, not to mention when the users activate every feature available such as wi-fi, bluetooth, clear.fi and a lot more.
Another important thing for customers before they buy a product is often the price. Unfortunately, the Iconia is offered for sale by the Taiwanese manufacturer with a price tag of more or less $1500 which is not really an ideal price for such a tablet with such features. In fact, users may often turn away to other laptop brands that offer more at the similar price tag.
Acer Iconia comes with several specifications. To start it off, users can choose among 480M, 560M and 580M Core i5 processors. To add to that, users can also have 128MB Intel HD integrated VGA card, two 14-inch touch screens, 320/500/640/750GB HDD, Bluetooth 3.0 + HS, one USB 3.0 port, two USB 2.0 ports, 3G WWAN, Wi-Fi (802.11 b/g/n), LAN and a 4-cell battery. Lastly, the manufacturer offers a warranty of one full year for this product.
Article source: https://article-realm.com/article/Computers/Games/411-Acer-Iconia-Laptop-Innovative-features-and-sleek-design.html
Comments
No comments have been left here yet. Be the first who will do it.