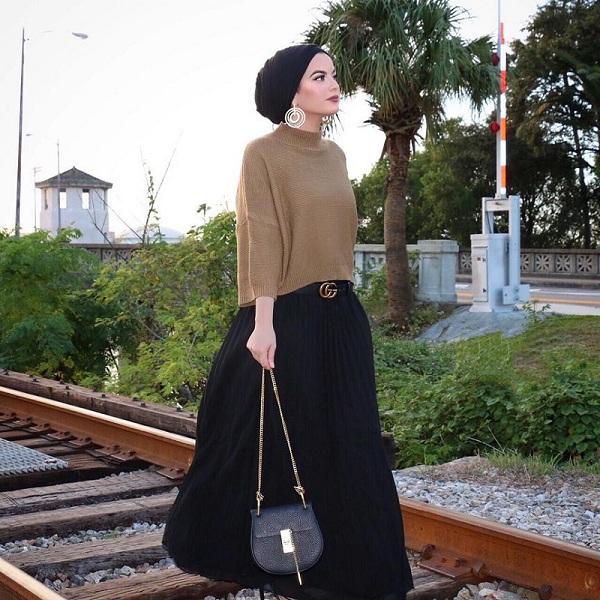 A hijab is the main part of Islamic fashion. It is worn by women to cover their head, neck, and chest. In Islamic culture, modest women should cover their neck and chest portion. It is for avoiding the sin occurrence a woman can face in public places very often. Thus, hijabs are not only a great fashion but it is a respect a modest woman carries.
Hijabs are available in a variety of colors, fabrics, and fashions. Women wear a hijab to match a single style, choice or circumstance. The style can be different around the different countries of the world. According to the climate, time, and individuality, one can choose different types of hijabs to adorn her head and neck. With the changing mindset, it has become a great fashion now and a woman carries a fantastic look wearing beautiful and gorgeous hijabs available in the marketplace.
You can shop hijabs online. Many online stores are popular in selling Islamic garments specifically. They design a variety of Muslim outfits including hijabs, abayas, maxi dresses, long-length skirts, and loose trousers. To meet the changing demand of the customers, these online designers have been giving their continuous effort to design highly fashionable items. Here is a list of hijabs, usually very common in the market:
Square hijabs
It is a type of hijabs worn by the women frequently in parts of Eastern Europe and Southern Asia. Polyester and cotton are the common fabrics used for making square hijabs. It is available in a range of patterns and designs. If your face is slim and long-shaped you can try this type of hijabs for any occasion.
Amira hijabs
 Amira hijabs are available in a few of the online stores. You can prefer one piece or two piece style of amira hijabs according to your choice. These hijabs are comfortable as well as stylish. You have a variety of Amira Hijabs online that carries a completely different look and you have an exquisite feeling wearing a gorgeous Amira hijab when you are on an occasion or night party.  
Long hijabs
It shapes rectangular. It is the oldest, most flexible, and most popular style of Hijabs. From silk, satin to cotton, you avail a variety of fabrics when you choose long hijabs. For the long length, you can make it easy to create any shape with it. For the luxurious purpose as well as the regular wearing, you can use long hijabs comfortably.
Jersey hijabs
It is a type of hijab fashion that covers the head and neck with properly-sized clothing. They are perfect in weight, size, stretch, and quality. Different types of fabrics are used to make jersey hijabs. You can choose according to your preference. From a stretchy medium-weight jersey finish style to a cotton or chiffon finish light hijab, there is a huge availability of jersey hijabs when you are with a unique designer. In some styles or fabrics, you don't need an under-cap or a pin. Printed, floral, and solid-color jersey hijabs are available in the market.
Embroidered hijabs
It is made by usually party purpose or a festive purpose. These are perfectly gorgeous as well as comfortable. Different colors are available with the gorgeous and elegant embroidery works. Adorn yourself with a stunning embroidery hijab and keep you different from others.
Article source: https://article-realm.com/article/Environment/Agriculture/976-Different-styles-of-hijabs-available-in-the-market.html
Comments
Statistics
Publishing
Articles:
44,440
Categories:
202
Online
Active Users:
920
Members:
5
Guests:
915
Bots:
13587
Visits last 24h (live):
1201
Visits last 24h (bots):
17856
Articles Archive