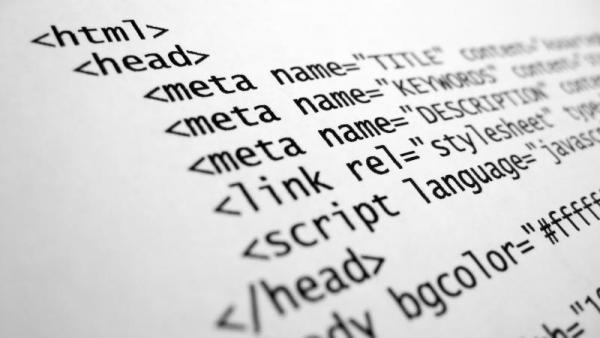 Guess we found a new motto, new technology every day. And, enterprises have to cater to that in advance. World Wide Web Consortium (W3C) has always proved to be a helping hand, providing with their languages to structure and present content online. HTML5 was released in 2014, till then HTML4 was serving as a primary structuring language.  
 
When programmers from W3C collaborated to work on the complexities of HTML4, they aimed to simplify the language for humans. However, it was made sure that the machine also understands the commands. As a result, HTML5 was born. It proves to be a competitor not only to the[remove] HTML4, but also DOT Level, HTML, and XHTML too.
1.Audio
 
Till 2014, if we had to upload an audio we, a third party service provider such as Soundcloud or Reverbnation[comma] was required. Then there were more complications regarding browser compatibility. Firefox would only play .ogg type file, Internet explorer does not support anything, and Safari sticks to .mp3 file. However, developers are still working out between themselves to standardise one format. The good news is that you don't need any third party website anymore. Happy uploading.
 
2.Video
 
Just like audio, video uploading has to go through some sort of third party developers. Then you give them a space on your web page, and start collecting money. Even if it's your own video, the HTML4 websites will ask you to rather post a link than to add the video itself. Not anymore with HTML5. Just like the audio, you don't need to give a space to any third party website, just add it as an object.  
 
3.Auto-load videos
 
The technology all binge watchers ever awaited has been made possible now. Today, by the time you look for another episode of some series, your video will automatically buffer. When you get back, you can watch it in a single go, without any buffer and any wait. So everyone who learns stuff by watching YouTube lessons, it's a jackpot for you, and binge watchers are enjoying anyway.  
 
4.Display video controls
 
The websites that employs [employ]HTML4 for structuring does [do]not allow video controls to be displayed on screen. It becomes a really hectic task for people to buffer a video forwards or backwards. The problem is completely fixed in HTML5. With just one click or one touch[comma] the video controls will appear on the screen. And the websites using this kind of structuring are proven to have increased amount of visits.  
 
5.Editable Content
 
Do you remember or are you still stuck with the technology that doesn't allow you to change the content written on your websites yourself.[Question mark] Every time you have to do it, you have to seek for [Remove..]a professional's help. That's just irritating. It won't be anymore as you'll be getting entire control over your websites. All you have to do is to [remove]switch to HTML5 to edit each and everything on your website.  
 
6.Ease of access
 
Finally, we talk about commands. Just about every single statement that required a lot of clauses has been reduced to about one word. Do you remember the time we spent on HTML4 just structuring the header and the footer.[Question mark?] Well, not anymore since 2014. If you are still stuck in the same loop, adapt to the new advanced language, i.e. HTML5, and with commands like <header> and <footer> capable of accomplishing the job, you'll find yourself at ease.
 
For years artists and online content creators have struggled to get themselves heard. To them HTML5's arrival has been proven very useful as it erases the middle man out of the equation. It's just your website communicating with your followers. Apart from that, the programming isn't too hard for anyone to learn. Therefore the people who don't know anything about it can learn it and maybe create their own website themselves.
If you are working on HTML4 that's fine too. After all, it does the job. However, the tasks required to be completed in order to do the job are a little hectic. But, as long as you are dedicated towards what you do, nothing can stop you. If it's the assignments that are coming in your way to become great at what you do,  visit Instant Assignment Help Australia. Our team comprise the best HTML assignment help service providers you'll find in entire Australia. Get your help, and get it fast.
Article source: https://article-realm.com/article/Health-Fitness/19-Reasons-Developers-Should-Switch-to-HTML5-ASAP.html
Reviews
MyAssignmentHelp is a very helpful website. I have used this website for my Python Tutors help and they have helped me in my project before the deadline.

happy birthday in style text If you are looking for that some special so you are on right place. We are providing you free happy birthday text art to stand out from the crowd.
https://www.newbirthdaywishes.com/happy-birthday-text-art/
Comments