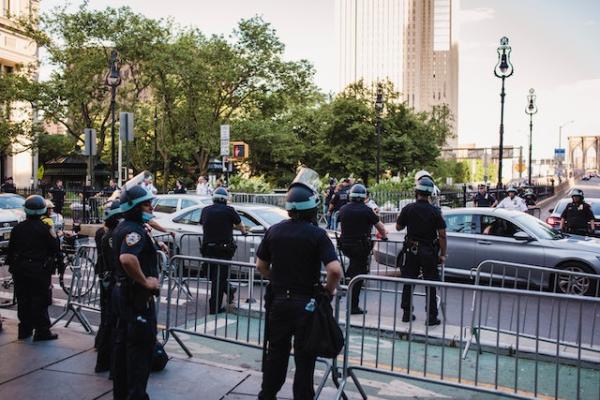 Law enforcement agencies play a crucial role in maintaining peace, order, and safety within a society. Their primary functions and responsibilities may vary somewhat depending on the specific agency and the jurisdiction it serves, but here are the core functions commonly associated with law enforcement agencies:
Public Safety and Crime Prevention: Law enforcement agencies work to prevent and deter criminal activities by patrolling neighborhoods, conducting investigations, and implementing crime prevention programs. They aim to create a sense of security in the community.

Crime Investigation: One of the central functions of law enforcement is to investigate crimes. This includes gathering evidence, interviewing witnesses, and identifying and apprehending suspects. Detectives and investigators are typically responsible for this aspect of law enforcement.

Maintenance of Order: Police officers are often tasked with maintaining order in public spaces. This involves responding to disturbances, resolving conflicts, and ensuring that public events and gatherings proceed peacefully.

Traffic Control and Enforcement: Law enforcement agencies are responsible for regulating and enforcing traffic laws. Officers patrol roadways, issue citations, investigate accidents, and promote road safety.

Emergency Response: Police, along with other first responders, play a critical role in responding to emergencies such as accidents, natural disasters, and acts of terrorism. They coordinate rescue efforts, provide medical assistance, and ensure public safety during crises.

Protection of Rights: Law enforcement agencies are responsible for upholding the rights of individuals as outlined in the law and the constitution. This includes protecting citizens from unlawful searches and seizures, ensuring due process for suspects, and safeguarding civil liberties.

Community Engagement: Building positive relationships with the community is an essential function of law enforcement. This involves community policing initiatives, outreach programs, and partnerships with local organizations to address the concerns and needs of the public.

Crisis Intervention: Law enforcement officers often deal with individuals in crisis, including those with mental health issues. They may receive training to respond to such situations in a way that prioritizes the safety and well-being of the individual.

Enforcement of Laws and Regulations: Law enforcement agencies enforce a wide range of laws and regulations, including those related to drug enforcement, immigration, and environmental protection. They work in collaboration with other agencies to ensure compliance with these laws.

Support for the Criminal Justice System: Law enforcement agencies play a crucial role in the criminal justice system by arresting and processing suspects, gathering evidence for prosecutions, and testifying in court as witnesses.

National Security: At the federal level, agencies like the Federal Bureau of Investigation (FBI) and the Department of Homeland Security (DHS) are responsible for protecting national security interests, including counterterrorism efforts and the investigation of cybercrimes.

Border Security: In countries with international borders, law enforcement agencies may be responsible for border security and immigration enforcement.
These functions collectively contribute to the overall goal of maintaining law and order, protecting individual rights, and ensuring the safety and security of the public. It's important to note that the specific duties and priorities of law enforcement agencies can vary significantly depending on their jurisdiction and the prevailing legal and societal norms.
Need of Police App/Sheriff App
The development of a dedicated police app for law enforcement departments is a crucial step towards enhancing the efficiency and effectiveness of modern policing. Such an app can streamline various aspects of police work, from quicker access to critical information in the field to improved communication and coordination among officers. With real-time access to databases, officers can verify identities, check for outstanding warrants, and access relevant criminal records on the spot, leading to faster and more informed decision-making during encounters. Additionally, a police app can facilitate quicker responses to emergencies, provide tools for evidence collection and reporting, and support community engagement efforts. By harnessing the power of technology in this way, law enforcement agencies can better serve their communities, improve accountability, and adapt to the evolving needs of a fast-paced, interconnected world.
Article source: https://article-realm.com/article/Computers/Mobile/51039-What-are-the-functions-of-law-enforcement-agencies.html
Comments
No comments have been left here yet. Be the first who will do it.