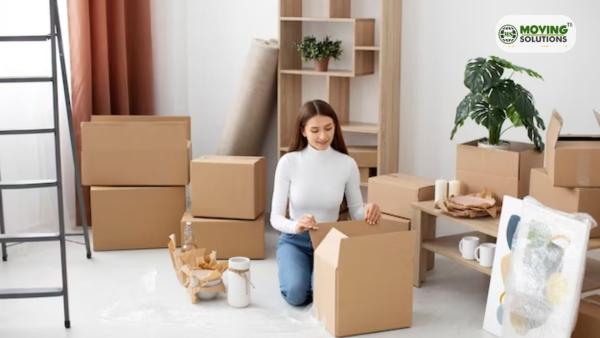 Lucknow, the city of manners (tahzib), is a beautiful city in the Indian state of Uttar Pradesh. It is the state capital and is known for its rich culture, art, and food. If you are thinking of moving from Delhi, there are many reasons you should do so. In this blog, we will explore the top 10 reasons for moving to Lucknow. From historical attractions to mouth-watering food, there is something for everyone in Lucknow. So, let's dive in and discover why moving to this beautiful city might be the best decision you ever make!
Historical Monuments
Lucknow boasts several historical monuments showcasing its rich cultural heritage. These structures date back to a bygone era and bear witness to the city's glorious past. From grand forts to magnificent palaces and imposing mosques. Each monument tells a tale of its own. A fascinating journey through time, a glimpse of Nawabs' magnificence. Step back in time, and admire the grandeur of architectural masterpieces.
Food
Food is an integral part of Lucknow's cultural heritage. It is a unique blend of Mughlai and Awadhi flavours, known for its mouth-watering taste and rich aroma. It is a perfect reflection of the city's rich cultural heritage. Dishes like biryani, kebabs, and kulfi have become famous all over the country. The food is rooted in tradition. It is known for its intricate cooking technique. It uses fragrant spices and has the influence of Persian and Turkish cuisine. It is a culinary journey that is sure to delight your taste buds and leave you wanting more.
Festivals
Festivals are vibrant and pulsating celebrations that showcase Lucknow's cultural richness and diversity. From the vibrant Holi to the enchanting Diwali, festivals are steeped in tradition. They create a tapestry of sights, sounds, and flavours that is truly unique. These celebrations provide a platform for locals and tourists.
Art & Crafts
Art and crafts in Lucknow have a rich history and culture. The city is famous for its traditional embroidery work, pottery, and chikankari art. The craftsmen and artisans in the city are skilled. They create delicate and intricate designs that reflect the heritage of the region. The art and crafts in Lucknow are not just a way to earn a livelihood. But they are also a way of life that has been passed down through the generations. The art and crafts truly represent Lucknow's culture and tradition. And they are highly valued by both locals and tourists alike.
Cost of Living
The cost of living in Lucknow is lower as compared to Delhi. This is because of lower rent prices, cheaper transportation costs, and less expensive food prices. This makes it a more affordable place to live for both locals and ex-pats. The city will allow you to save money on your daily expenses while still enjoying a comfortable lifestyle. Plus, Lucknow offers a vibrant culture and rich history, which make it an attractive place to live and work for those who value a good quality of life. In short, Lucknow presents a unique blend of affordability and livability. This is why it is an ideal destination for those seeking a fulfilling life experience.
Safety
In terms of safety, Lucknow appears to be more secure than Delhi. The crime rate in Lucknow is lower. And law enforcement is more vigilant in ensuring the safety of its citizens. But, it is still essential to exercise caution and be mindful of one's surroundings when travelling in either city. While Delhi is still a bustling metropolis with a higher crime rate, it is gradually making efforts to improve its safety measures. In short, exercise common sense and take necessary precautions in any city you visit.
Education
Education in Lucknow has undergone significant improvement in recent years. Having a range of educational institutions, Lucknow offers excellent educational facilities. The educational institutions offer unique pedagogies and extensive resources. They also offer a diverse range of programs to suit the needs of their students. Additionally, the education system focuses on the holistic development of its students. It includes personality growth, critical skills, independent thinking, adaptability, and effective communication. Besides, the academic approach has produced talented individuals in various professional fields. Because of these reasons, it has become a hub for education and innovation in India.
Greenery
The amount of greenery in Lucknow is higher than that of Delhi. Lucknow has more parks, gardens and tree-lined roads than Delhi. Despite the difference in green cover, both cities continue to grapple with pollution due to various factors. The top reasons are vehicular emissions and industrial activities. The government and citizens are taking steps to increase green coverage and combat pollution. One of the initiatives they are undertaking is tree-planting drives. Also, public awareness campaigns are being conducted.
Connectivity
Connectivity infrastructure refers to the network of roads, airports, railways and communication systems. Lucknow has excellent connectivity. It ensures the smooth and efficient movement of people and goods throughout the city. Various modes of transportation like buses, auto-rickshaws, taxis, and metro rail are available.
Culture
The culture of Lucknow is a blend of various historical and cultural influences that have shaped the city and its people. The Nawabi era of the city gave rise to a unique culture that is reflected in its architecture, food, music, and art. The city is famous for its traditional style of clothing, 'Chikan', and the famous Tunde ke kabab. The cultural diversity of Lucknow is visible in the festivals like Diwali, Eid, and Holi. The city's love for art and literature is evident in its many museums, galleries, and libraries. The famous annual Lucknow Literary Festival celebrates the city's rich literary heritage. In short, the Culture of Lucknow showcases the perfect amalgamation of past and present, traditional and modern.
Concluding Words
In conclusion, there are many compelling reasons to consider packers and movers Delhi to Lucknow. The city boasts a wealth of historical monuments, delicious dishes, and a vibrant culture that will captivate anyone. Regardless of your age or profession, Lucknow has something to offer, making it an ideal destination for those seeking a change of pace. So, why not leap and immerse yourself in all the city's unique offerings? It is always best to hire professional packers and movers from Delhi to Lucknow to make your move easy.
Article source: https://article-realm.com/article/Finance/41414-Top-10-Reasons-for-Moving-to-Lucknow-from-Delhi.html
Comments
No comments have been left here yet. Be the first who will do it.
Statistics
Publishing
Articles:
50,573
Categories:
202
Online
Active Users:
16081
Members:
513
Guests:
15568
Bots:
163387
Visits last 24h (live):
1371
Visits last 24h (bots):
15116

Administrator

,

leah li

,

ellyse perry

,

Flykhalifa

,

Devesh Guwal

,

Devid Won

,

Raj Sanghvi

,

lowes emily

,

elynaezza

,

lucas

,

Panchmukhi Train Ambulance Services

,

William Smith

,

Extractohol

,

askaccountings

,

Aircon

,

Hemant Kumar

,

Tim Wood

,

martech cubejohn

,

Kiran Beladiya

,

Healthcare News

,

Becky Joseph

,

AMpuesto India

,

miseryclary

,

Grow

,

Maria Brooks

,

Mark Taylor

,

Becky Joseph

,

Abhishek Singh

,

EZ Aircon Servicing

,

faraz pathan

,

Vedanta Air Ambulance

,

Matt Easterlin

,

Harley Wilsom

,

yoona kim

,

Payal Rajput

,

Central Biohub

,

Mbbsinblog

,

Pooja Dhahiya

,

Pramod Kumar

,

Allan Dias

,

Veative Labs

,

Maxiom Law

,

Artoon solutions

,

Nueva Cash

,

Loans Profit

,

Helen Clark

,

Quchange trading limited

,

Sarah Ferguson

,

Eliza Dorsey

,

mifitness

,

Andy

,

Nitesh Prasad

,

Nike Tech Suit

,

Dinesh Kumar

,

Aayan Ali

,

Reza Nikfar

,

Scoop Coupons

,

Eric Martin

,

Lahore Escorts

,

meds4gen

,

Tanzeel Obaid

,

meds4 gen1

,

chase.Liu

,

sanya roy

,

Company

,

Jonathan Zhang

,

Deepak Kumar

,

Snushuseu

,

Ganesh Remedies

,

matthew paulson

,

Andrew Wilson

,

ran viv

,

Marcel

,

Cetas Healthcare Ltd

,

Helen Ruth

,

Snushus

,

Peter Perker

,

Donnell Dean

,

Akshay Sharma

,

Canadian Cash Solutions

,

Integrative Systems

,

Call Girls in Lucknow

,

Kieu Thuy Hang

,

Vikas Chauhan

,

Sdreatech Private Limited

,

Ashwini Sharma

,

poojanegi

,

Fly Inate

,

mayurikathade

,

Alex Brown

,

Stephen Mundo

,

xacadox

,

hhcasdads

,

Zbranek & Holt Custom Homes

,

Henery Smith

,

Factory Direct Hot Tub

,

martin

,

Call Girls in Lucknow

,

matthew brain

,

John Parker

,

apevape

,

Alexander Martin

,

CRIF Dun and Bradstreet

,

Sachin Sengar

,

Richard Williams

,

Jignesh Jariwala

,

Tuxedo Dental Group

,

james mcgill

,

Wealth Elite

,

The Multifamily Mindset

,

Lucy Brudo

,

First Editing

,

kirti mospa

,

Mohammed Yusri

,

Amy Parker

,

Indomed Educare Pvt Ltd

,

Aishley Smith

,

Zivah ElectriVa Private Limited

,

Vtricambi

,

Kalyani Badkas

,

informative blog

,

noaman bhat

,

Lawson Sandy

,

Youth Destination

,

srikar

,

Ravelmovement

,

Myhomecargo

,

Softpulse Infotech

,

HCF Creative Force

,

GreenChopper

,

Mohit Singh

,

Tanja Filipovska

,

Fsh furniture

,

Aswain Medha

,

merleshay

,

manasi raviraj bandichode

,

Sarah Addyson

,

Charis Charalampous

,

Tina Das

,

May Sanders

,

Quickway Infosystems

,

Adam Taub

,

Hairxtensions.co.uk

,

REDVision Technologies Pvt. Ltd

,

Alice Perera

,

Alzbeta Berka

,

Smoothe Hemp

,

Delta 10 Cart

,

Johnson Piter

,

Noah Radford

,

Artoon Solutions

,

devinthapa

,

Vape Star Usa

,

Maria Smith
Articles Archive