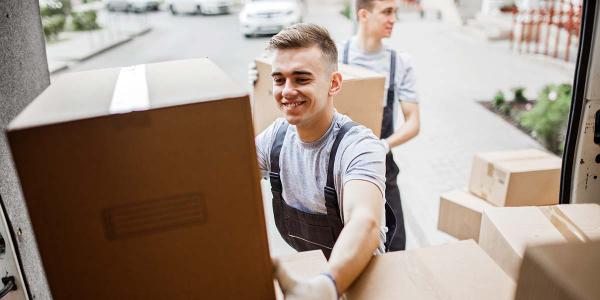 Relocating to a new apartment may be exciting, stressful, and even dangerous if you're not careful. Allowing moving scammers to spoil your next move is not something anyone wants to happen to them; it's devastating. The good news is, the majority of movers are reliable. While most removalists are trustworthy, a handful carry a bad reputation as a result of fraudulent conduct done when relocating a customer's goods.
Their customers will always have horrific stories to tell. The Federal Motor Carrier Safety Administration, also known as the FMCSA, has recently received an increase in the amount of complaints filed against removalists. Of course, "rogue movers" are involved in the majority of these unlawful operations.
How to Spot a Rogue Mover
Rogue movers are dishonest businesses that claim to provide moving services including storage solutions but are only aiming to extract money from consumers. Furthermore, their operations are frequently difficult to detect, especially by untrained individuals. Someone acting as a mover or a mover's representative, for example, usually seeks prepayment and then holds their items hostage by claiming additional fees are required.
The removalists may unpack their belongings and discard everything if you haven't paid. In the worst-case situation, rogue movers are known to drive off with whatever they have on their car.
How can you tell whether you're working with a legitimate relocation company?
If you must pay a mover in cash, be sure the company is legitimate. Moving day is stressful enough without having to entrust your prized goods to the incorrect firm or individuals. Fortunately, there are a variety of ways to assess a moving company's reputation.
How to tell if a moving business is reputable is outlined below.
1) Always look into a company's web reviews
Checking the ratings on internet moving review sites is a great place to start when looking for professional movers. It's a good idea to ask your coworkers, acquaintances, and relatives for recommendations. Please listen carefully to what they have to say about their own experiences with various moving companies.
To gather recommendations from your colleagues, go to the NextDoor website (a social networking site for your district). Check Yelp (a website that allows people to leave reviews) and other online review sites, but be aware of fraud and phoney reviews.
2) Look for these classic telltale signs
Aside from the legalities of certifications and insurance, customers should use reasoning when choosing a moving company. Observe the removalists to check whether they are true professionals. Some questions to consider are: do they have a physical address and an email address? Do they appear to be professional, as in well-dressed and driving removals trucks? Is the business connected to a well-known van company? Have you received a copy of their bill of shipment? If something doesn't feel quite right, trust your instincts and look elsewhere.
3) Is it possible to find them on the internet?
These days, every business has at least some degree of presence on the web, even if it is just a Google listing, a Facebook page or similar. Most businesses will also have their own website.  If you cannot find any reference of a moving company on the internet, then there is a strong possibility that the company may be untrustworthy. A vehicle with no branding or identification is especially suspect and should be cause for concern.
Conclusion
Follow the tips outlined in this article before hiring a moving company, to verify that it is a legitimate and trustworthy operation. Doing so will spare you from unnecessary back-and-forth arguments with your movers, additional stress and most importantly, prevent your goods from being damaged or lost during transit to your new destination.
Be sure to read: 6 Ways to Choose a Moving Company That Fits Your Needs.
Article source: https://article-realm.com/article/Home-and-Family/Home-Improvement/18692-How-to-Identify-a-Reliable-Moving-Company.html
Comments
No comments have been left here yet. Be the first who will do it.