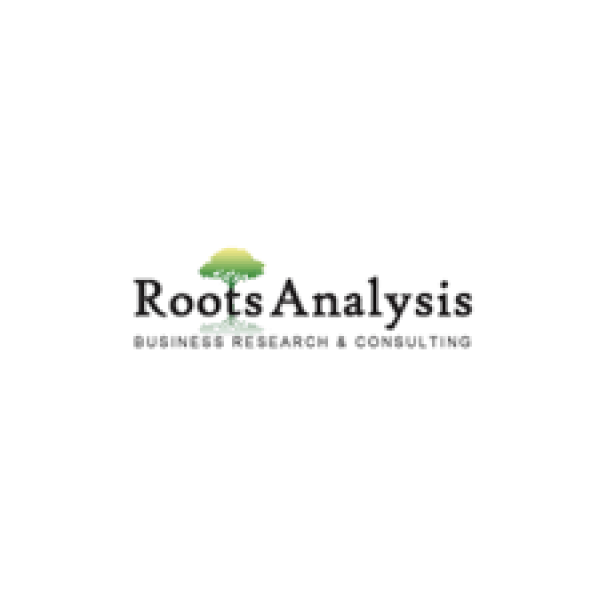 Antibody drug conjugates (ADCs) represent a transformative approach to modern cancer treatment; over the years, this upcoming class of targeted therapeutic agents has generated significant enthusiasm within the medical science community
Roots Analysis is pleased to announce the publication of its recent study, titled, " Antibody Drug Conjugates Market (5th Edition), 2019-2030."
The report features an extensive study of the current market landscape, offering an informed opinion on the likely adoption of these therapeutics over the next decade. It features an in-depth analysis, highlighting the capabilities of various stakeholders engaged in this domain. In addition to other elements, the study includes:
A detailed assessment of the current market landscape of ADCs. 
Elaborate profiles of the clinical stage companies (shortlisted based on phase of development of the lead drug) and their respective product portfolios.
An analysis of the most commonly targeted therapeutic indications and details of ADC candidates being developed against them, highlighting key epidemiological facts about the diseases and currently available treatment options, other than ADCs.
A list of key opinion leaders (KOLs) within this domain.
An insightful competitiveness analysis of biological targets.
An analysis of the partnerships that have been established in the recent past.
An analysis of the investments made.
A study of the various grants that have been awarded to research institutes engaged in projects related to ADCs, between 2011 and 2019 (till April).
An elaborate discussion on the various strategies that can be adopted by the drug developers across key commercialization stages, namely prior to product launch, during / post launch.
An analysis of the key promotional strategies that have been adopted by the developers of marketed products.
An assessment of the various therapeutics that are being evaluated in combination with ADCs.
A review of the evolution of ADC conjugation technologies.
An overview of the studies conducted to better analyze non-clinical data and support first-in-human (FIH) dose selection in ADCs.
An elaborate discussion on various factors that form the basis for the pricing of ADC products.
A case study on manufacturing of ADCs, highlighting the key challenges, and a list of contract service providers that are involved in this domain.
A case study on companies offering companion diagnostics.
A detailed market forecast, featuring analysis of the current and projected future opportunity across key market segments (listed below)
To sample report – https://www.rootsanalysis.com/reports/270/request-sample.html
Type of payload
MMAE
DM4
Camptothecin
AM1
MMAF
Type of linker
VC
Sulfo-SPDB
SMCC
VA
Hydrazone linker
Others
Target Indications
Breast Cancer
Lymphoma
Leukemia
Urothelial cancer
Lung cancer
Ovaria cancer
Others
Target Antigen
CD30
HER2
CD22
CD33
Others
Small Molecule
Technology Providers
Seattle Genetics
ImmunoGen
StemCentRx
Immunomedics
Others
Key Geographies
North America
Europe
Asia Pacific
Transcripts of interviews held with the following senior level representatives of stakeholder companies:
Alan Burnett (Professor, School of Medicine, Cardiff University)
Aldo Braca (President and Chief Executive Officer) and Giorgio Salciarini (Technical Business Development Senior Manager, BSP Pharmaceuticals)
Anthony DeBoer (Director, Business Development, Synaffix)
Christian Bailly (Director of CDMO, Pierre Fabre)
Christian Rohlff, (Chief Executive Officer and Founder, Oxford BioTherapeutics)
Denis Angioletti (Chief Commercial Officer, Cerbios-Pharma)
John Burt (Chief Executive Officer, Abzena)
Jennifer L. Mitcham (Director, SMARTag ADCs and Bioconjugates) and Stacy McDonald (Group Product Manager, Catalent Pharma Solutions)
Laurent Ducry (Head of Bioconjugates Commercial Development, Lonza)
Mark Wright (Site Head, Piramal Healthcare)
Sasha Koniev (Chief Executive Officer & Co-Founder, Syndivia)
Tatsuya Okuzumi (Associate General Manager, Ajinomoto Bio-Pharma Services)
Toshimitsu Uenaka (Executive Director) and Takashi Owa (Chief Innovation Officer, Eisai)
Wouter Verhoeven (Chief Business Officer, NBE-Therapeutics)
Key companies covered in the report
Bristol Myers Squibb
AbbVie
Astellas Pharma
AstraZeneca
Daiichi Sankyo
Pfizer
Roche / Genentech
Synthon
Bayer HealthCare
Biotest Pharmaceuticals
For more information please click on the following link:
https://www.rootsanalysis.com/reports/view_document/antibody-drug-conjugates-market-5th-edition-2019-2030/270.html
Other Offerings
About Roots Analysis
Roots Analysis is one of the fastest growing market research companies, sharing fresh and independent perspectives in the bio-pharmaceutical industry. The in-depth research, analysis and insights are driven by an experienced leadership team which has gained many years of significant experience in this sector. If you'd like help with your growing business needs, get in touch at info@rootsanalysis.com
Contact Information
Roots Analysis Private Limited
Gaurav Chaudhary
+1 (415) 800 3415
Facebook - https://www.facebook.com/RootsAnalysis
LinkedIn - https://www.linkedin.com/company/roots-analysis/mycompany/
Twitter - https://twitter.com/RootsAnalysis
Article source: https://article-realm.com/article/Sports-Recreation/14457-Antibody-drug-conjugates-market-is-estimated-to-be-worth-more-than-15-billion-in-2030.html
Comments
No comments have been left here yet. Be the first who will do it.
Statistics
Publishing
Articles:
50,573
Categories:
202
Online
Active Users:
18382
Members:
572
Guests:
17810
Bots:
187155
Visits last 24h (live):
1127
Visits last 24h (bots):
13606

Administrator

,

leah li

,

ellyse perry

,

Flykhalifa

,

Devesh Guwal

,

Devid Won

,

Raj Sanghvi

,

lowes emily

,

elynaezza

,

Andy

,

Adam Rose

,

Tim Wood

,

Aiza Graves

,

Vikas Chauhan

,

Grow

,

Bellot Twig

,

Pooja Dhahiya

,

Abhishek Singh

,

Kiran Beladiya

,

mayurikathade

,

yoona kim

,

Mark Charlie

,

articles reader

,

lucas

,

Panchmukhi Train Ambulance Services

,

William Smith

,

Extractohol

,

askaccountings

,

Aircon

,

Hemant Kumar

,

john williams

,

Vince Bucciachio

,

Becky Joseph

,

martin

,

Joy Andella

,

ran viv

,

Dinesh Kumar

,

Louis Howard

,

karandeep singh

,

Emma James

,

Rick Martin

,

faraz pathan

,

Sagar

,

Vedanta Air Ambulance

,

Fly Inate

,

Alexander Martin

,

Mark Liu

,

Clarence Godin

,

martech cubejohn

,

Healthcare News

,

AMpuesto India

,

miseryclary

,

Maria Brooks

,

Mark Taylor

,

Becky Joseph

,

EZ Aircon Servicing

,

Matt Easterlin

,

Harley Wilsom

,

Payal Rajput

,

Central Biohub

,

Mbbsinblog

,

Pramod Kumar

,

Allan Dias

,

Veative Labs

,

Maxiom Law

,

Artoon solutions

,

Nueva Cash

,

Loans Profit

,

Helen Clark

,

Quchange trading limited

,

Sarah Ferguson

,

Eliza Dorsey

,

mifitness

,

Nitesh Prasad

,

Nike Tech Suit

,

Aayan Ali

,

Reza Nikfar

,

Scoop Coupons

,

Eric Martin

,

Lahore Escorts

,

meds4gen

,

Tanzeel Obaid

,

meds4 gen1

,

chase.Liu

,

sanya roy

,

Company

,

Jonathan Zhang

,

Deepak Kumar

,

Snushuseu

,

Ganesh Remedies

,

matthew paulson

,

Andrew Wilson

,

Marcel

,

Cetas Healthcare Ltd

,

Helen Ruth

,

Snushus

,

Peter Perker

,

Donnell Dean

,

Akshay Sharma

,

Canadian Cash Solutions

,

Integrative Systems

,

Call Girls in Lucknow

,

Kieu Thuy Hang

,

Sdreatech Private Limited

,

Ashwini Sharma

,

poojanegi

,

Alex Brown

,

Stephen Mundo

,

xacadox

,

hhcasdads

,

Zbranek & Holt Custom Homes

,

Henery Smith

,

Factory Direct Hot Tub

,

Call Girls in Lucknow

,

matthew brain

,

John Parker

,

apevape

,

CRIF Dun and Bradstreet

,

Sachin Sengar

,

Richard Williams

,

Jignesh Jariwala

,

Tuxedo Dental Group

,

james mcgill

,

Wealth Elite

,

The Multifamily Mindset

,

Lucy Brudo

,

First Editing

,

kirti mospa

,

Mohammed Yusri

,

Amy Parker

,

Indomed Educare Pvt Ltd

,

Aishley Smith

,

Zivah ElectriVa Private Limited

,

Vtricambi

,

Kalyani Badkas

,

informative blog

,

noaman bhat

,

Lawson Sandy

,

Youth Destination

,

srikar

,

Ravelmovement

,

Myhomecargo

,

Softpulse Infotech

,

HCF Creative Force

,

GreenChopper

,

Mohit Singh

,

Tanja Filipovska

,

Fsh furniture

,

Aswain Medha

,

merleshay

,

manasi raviraj bandichode

,

Sarah Addyson

,

Charis Charalampous

,

Tina Das

,

May Sanders

,

Quickway Infosystems

,

Adam Taub

,

Hairxtensions.co.uk

,

REDVision Technologies Pvt. Ltd

,

Alice Perera

,

Alzbeta Berka

,

Smoothe Hemp

,

Delta 10 Cart

,

Johnson Piter

,

Noah Radford

,

Artoon Solutions

,

devinthapa

,

Vape Star Usa

,

Maria Smith
Articles Archive