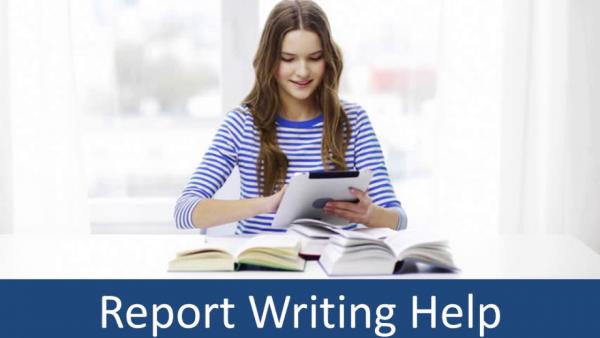 Some professors ask for academic assignments that are called reports. But what exactly are reports and how are they different from essays in general? This is an important question that we must understand before we try to explain the steps of report writing.
What is a report?
A report is an assignment which is more concerned with quantitative subjects, such as scientific, business, and technical subjects. Reports are also written with a specific audience in mind, and report writing is not an ordeal which goes on and on. Reports are mostly very short and they get to the point quickly. They follow a precise paper structure that allows the report to be read clearly and cohesively.
There might also be different requirements for the type and kind of report that needs to be written at particular organisations. Having a general idea of the structure of a report is a good way to have a leg up on your competitors who want your job at a big multinational!
The difference between a report and writing an essay is that an essay is more concerned with topics and subjects that are based on opinions, arguments and providing a reasoning for those opinions. Essays can also include backing up your opinions with evidence.
How should you get started?
The two most important items to remember before writing your report are a part of planning and developing your report. This step comes into place a long time before you even start writing your report. Our report writing experts assert that you should know the brief of your report like the back of your hand, as it contains all of the important information that is related to your report.
All of your research and writing will be based on your brief, so it is important for you to fully understand what you are supposed to do. You can use your brief as a way to divide your report writing into sections which each have an individual focus.
So what is the structure of a report?
In some cases, the brief of your report might outline the exact structure that you need to follow in your report. But if there is no structure mentioned, then you should consider following a generalised structure that can cover most of what you need to focus on in a report. We will begin to talk about the parts you should be focusing on below.
Executive summary or abstract!
The part of a report, or any piece of academic writing, which is neglected the most is the abstract or the executive summary. An abstract basically summarises your research questions and a small portion of your findings and conclusion. Many students fail to see the importance of an abstract as they do not realise what it represents. If your report manages to be published online, then other people will only read through your abstract to find out if your paper is relevant to them. But if you do not have a properly written abstract, or do not have an abstract at all, then your paper can get swept under the rug.
The introduction of your report writing simply asks the burning questions that you have discovered from your research. The introduction of your report should also include your thesis statement, which is basically what you tried to figure out by researching and writing this report.
Your introduction should not be very detailed as this is the job of the next part of your report. As you are not supposed to answer any major questions in this section, it is quite small as compared to the body of the report, which we will discuss now.
So now we have finally made it to the part of the report which is the densest. You should try to make sure that the structure of your report in the body is the most well-balanced and detailed. Consider making sections for each one of your ideas so you can focus on them individually. If these sections require greater detail, then make sub-sections for further explanation. But keep in mind that adding extra information which is not related to your brief can make your report sound too long! The main focus of your report assignment writing  should be to keep it concise and focused on your main points.
The conclusion is the last part of your report and is just as important as all of the other parts. The main point of a conclusion in a report is so that you can sum up all of the points you have made throughout your paper, but much more brief. You must absolutely make sure that your conclusion is just a brief summary, and does not introduce any new points to your report. You can also use the conclusion as a space to give your personal recommendations on the topic.
Article source: https://article-realm.com/article/Writing-and-Speaking/2961-The-essence-of-Report-Writing.html
Comments
No comments have been left here yet. Be the first who will do it.