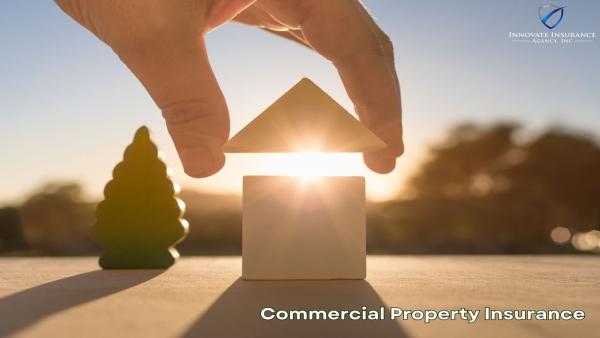 It is crucial to secure commercial property insurance to safeguard your company's premises and assets from unwanted incidents, whether you are a business owner or a tenant. However, choosing the appropriate coverage can be challenging, given the range of commercial property policies available. 
This post will discuss important variables to take into account while selecting the best commercial property insurance in New Jersey for your needs. So, you can make an informed choice and guarantee that your property is well-protected by being aware of these crucial factors:
Property Coverage-
Analyze the various insurance policy coverage alternatives. Make sure it adequately protects your business assets, such as the building, inventory, machinery, and any other assets you wish to protect. Choose coverage that addresses the specific risks that your company may face by taking into account those risks.
Perils Covered-
Examining the risks covered by the policy is crucial while assessing a suitable insurance policy for your company. Fire, theft, vandalism, natural catastrophes like floods or earthquakes, and accident-related damage are among the risks that are frequently covered by insurance.
However, it is imperative to carefully evaluate the risks that are most relevant to your industry and the particular setting of your property. By doing this, you can make sure that the policy you are considering offers thorough protection against the risks that your company's operations and assets are most susceptible to.
Policy Limits-
Evaluate the policy limitations that the insurer will provide for a claim that is covered. Make sure the limits are adequate to cover any potential costs for loss or property damage. Take into account various elements, including the cost of replacement or repairs, the worth of your property, and any potential business interruption brought on by a covered incident.
Deductible-
You must pay a certain amount of the loss before your insurance coverage begins, which is known as the deductible. Generally speaking, a bigger deductible results in lower premiums, but be sure it's an amount you can comfortably pay in the event of a claim.
Business Interruption Coverage-
Look at the policy to see if business disruption or income loss is covered. If a covered occurrence causes a temporary disruption in your business operations, this coverage can assist in replacing lost income and paying for ongoing expenses.
Liability Coverage-
The liability coverage provided by your insurance policy must be carefully considered. If someone gets hurt on your property or if your company activities cause damage to someone else's property, liability insurance is there to protect you. 
It is crucial to confirm that the offered coverage limits are adequate to satisfy your company's unique needs. You must ensure that you are sufficiently covered against potential risks and liabilities by carefully evaluating the liability coverage.
Additional Coverages-
It's important to consider additional coverages or endorsements that can provide valuable protection for your business. Look closely at options such as equipment breakdown coverage, which safeguards your business against unexpected machinery failures. 
Also, perishable goods' spoilage coverage ensures that you're protected in case of spoilage or contamination. Depending on your industry, specific types of property unique to your business may require specialized coverage. By exploring these additional coverages, you can tailor your insurance policy to meet the specific needs of your business and ensure comprehensive protection.
Insurance Provider Reputation-
Check out the insurance provider's reputation and robustness financially. Find suitable insurance with a track record of offering top-notch customer service and quick claim processing. To learn more about the track record of the insurance, read customer reviews and ratings.
Premium Costs-
Compare the premium offered by various insurance companies, but bear in mind that the lowest option might not necessarily offer the most comprehensive coverage. Instead of concentrating exclusively on the premium cost, consider the overall benefit and coverage offered by the policy.
Policy Exclusions and Conditions-
Carefully read the terms and conditions of the policy. Look for what is not covered by the policy and any particular requirements you must satisfy for coverage to apply. Know any restrictions or limitations that might influence your ability to submit a claim.
Using these crucial considerations, you can choose suitable but affordable commercial property insurance for your pricey company assets. Additionally, it's a good idea to speak with an insurance expert who specializes in commercial property insurance so they can guide you through the possibilities and help you pick the best coverage for your unique business requirements.
Conclusion
Innovate Insurance Agency is the obvious choice when looking for the most dependable and best-suited commercial building insurance in New Jersey. They offer the best-in-class insurance solutions suited to your unique needs thanks to their dedication to excellence, in-depth understanding of the industry, and track record of delivering great service. 
Feel free to contact them right now and start enjoying the peace of mind that comes from having a reliable partner at your side. Trust them to safeguard your investment in a commercial facility for future security.
Article source: https://article-realm.com/article/Finance/Insurance/47274-Factors-to-Consider-When-Choosing-the-Right-Commercial-Property-Insurance.html
Comments
No comments have been left here yet. Be the first who will do it.