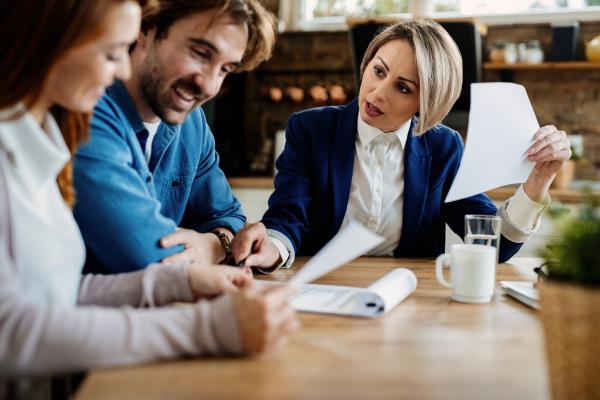 If you own a business, you are well aware of the myriad hazards that you may encounter on a daily basis. Whether you own a small local business or a major corporation, having the right insurance policy can make a huge difference between losing your business and successfully restoring it.
If you operate a business in New Jersey, you should purchase a reliable business owner's policy before disaster strikes. In addition, there are various options to choose from with this policy, making it difficult to determine which is best for a given company. The bottom line is that you need to locate a coverage plan that meets your needs at a reasonable price.
Several aspects of business insurance are specific to your industry and company. These three types of insurance coverage—data breach, renter's, and public/customer—are all rolled into one convenient package. You can also use this method to pay your insurance premiums quickly and easily. When looking for a suitable plan that covers everything from employee injuries to natural disasters, you could feel overwhelmed and take unnecessary risks.
In addition, before acquiring, you should learn about the prerequisites and any other details of the business owner's policy since there is always a chance that your business may not qualify for this policy. When determining the scope of coverage, many insurance companies look at factors, including your company's size, location, annual income, and industry.
In some cases, insurance providers help you with the specialized coverage plan as per your business requirements and allow you to add coverage of your choices, such as crime, vehicle, equipment failure coverage, and natural disasters coverage insurance.
Read on to find out why it's crucial for business owners to have a policy that covers general liability.
1.  General liability coverage- In a liability coverage plan, you can protect your business from expensive claims and lawsuits if an employee or customer is injured at your property. General liability insurance also protects your business against property or material damage. Even if your employees labor at a client's home and damage their property, general liability insurance will cover the repair or replacement costs.
Without this liability coverage, if you have damaged someone's property or caused harm to another person, you can be sued, and you may need to pay for the damage out of your own pockets. However, with liability insurance, you can easily provide medical expenses and cut down the legal defense prices. So not carrying general liability insurance can result in a massive financial setback for your business. 
2. Equipment failure coverage- Unexpected damage to any machinery and equipment in a business can pose a big loss. Business owner policy is designed to protect mechanical equipment and technology devices and help you to pay the repair costs. Having a reliable coverage plan keeps your machinery, air conditioning, computers, and security systems running without any hindrance. 
3. Loss income coverage- If you are forced to shut down your business for any reason, the business owner policy compensates for your loss of income. This policy covers the temporary suspension, slowdown of operations, and any physical damage to machinery or property that causes you loss of income during the time taken to repair or replace the damage that occurred. However, a Business owner's policy can cover up to a certain coverage limit. Insurance providers are bound to offer to pay for a business interruption claim, including theft, wind, lighting, fire, and falling objects. Along with it, insurance providers also help you with loan payments, monthly leases, mortgages, payroll, taxes, and relocation prices in case you need to move your business to a temporary location. 

So, why should you add the business owner policy?
1. Cost-saving
As a business owner, you know the importance of financial management, whether you have a small or large-sized business. To run a successful business, you must make every penny count and save it from unexpected or unnecessary expenses. Purchasing the bundle of various coverage plans in one business owner policy can help you to save a big amount that you will use for other important aspects of your business. 
 2.  Protect the business image.
When a calamitous event occurs, it affects the entire corporate system, including employees, customers, stakeholders, and the general public. As a result, business owner coverage assists you in managing disasters to safeguard your business and clients, which have a significant impact on your company's reputation.
 3.  Extensive coverage for different factors- 
Isn't it great if you can get various insurance coverage plans into one single policy? BOP offers exclusive coverage plans, including general liability, equipment breakdown, commercial property insurance, income insurance, and many more.
  4.  Customization Facility-
 If you are not required to have a specific coverage plan in the BOP offering, you can customize it and replace it with the coverage plan you need for your business. You can easily choose plans relevant to your business requirements at reasonable prices. 
Now wrapping up!
Business owner policy in New Jersey can cover both property and liability concerns under a single policy. However, Innovate Insurance Agency is ideal if you require assistance in selecting the most appropriate policy for your company. You can count on us to get your company the most cost-effective, comprehensive insurance policy.
You can get protection from both property loss and legal action with this coverage. However, Innovate Insurance Agency is ideal if you require assistance in selecting the most appropriate policy for your company. You can count on us to get the most reliable, cost-effective, comprehensive insurance policy for your company.
Call us at 973-530-4104 and schedule a meeting with our team to discuss all the necessary insurance policy aspects today!
Article source: https://article-realm.com/article/Finance/Debt-Consolidation/38204-Why-Does-Adding-a-Business-Owners-Policy-to-Your-Life-Make-a-Big-Difference.html
Comments
No comments have been left here yet. Be the first who will do it.
Statistics
Publishing
Articles:
50,573
Categories:
202
Online
Active Users:
15944
Members:
507
Guests:
15437
Bots:
162124
Visits last 24h (live):
1346
Visits last 24h (bots):
14890

Administrator

,

leah li

,

ellyse perry

,

Flykhalifa

,

Devesh Guwal

,

Devid Won

,

Raj Sanghvi

,

lowes emily

,

elynaezza

,

lucas

,

Panchmukhi Train Ambulance Services

,

William Smith

,

Extractohol

,

askaccountings

,

Healthcare News

,

Becky Joseph

,

AMpuesto India

,

miseryclary

,

Grow

,

Maria Brooks

,

Mark Taylor

,

Becky Joseph

,

Abhishek Singh

,

EZ Aircon Servicing

,

faraz pathan

,

Vedanta Air Ambulance

,

Aircon

,

Matt Easterlin

,

Harley Wilsom

,

yoona kim

,

Payal Rajput

,

Central Biohub

,

Mbbsinblog

,

Pooja Dhahiya

,

Pramod Kumar

,

Allan Dias

,

Veative Labs

,

Maxiom Law

,

Tim Wood

,

Kiran Beladiya

,

Artoon solutions

,

Nueva Cash

,

Loans Profit

,

Helen Clark

,

Quchange trading limited

,

Sarah Ferguson

,

Eliza Dorsey

,

mifitness

,

Andy

,

Nitesh Prasad

,

Nike Tech Suit

,

Dinesh Kumar

,

Aayan Ali

,

Reza Nikfar

,

Scoop Coupons

,

Eric Martin

,

Lahore Escorts

,

meds4gen

,

Tanzeel Obaid

,

meds4 gen1

,

chase.Liu

,

sanya roy

,

Company

,

Jonathan Zhang

,

Deepak Kumar

,

Snushuseu

,

Ganesh Remedies

,

matthew paulson

,

Andrew Wilson

,

ran viv

,

Marcel

,

Cetas Healthcare Ltd

,

Helen Ruth

,

Snushus

,

Peter Perker

,

Donnell Dean

,

Akshay Sharma

,

Canadian Cash Solutions

,

Integrative Systems

,

Call Girls in Lucknow

,

Kieu Thuy Hang

,

Vikas Chauhan

,

Sdreatech Private Limited

,

Ashwini Sharma

,

poojanegi

,

Fly Inate

,

mayurikathade

,

Alex Brown

,

Stephen Mundo

,

xacadox

,

hhcasdads

,

Zbranek & Holt Custom Homes

,

Henery Smith

,

Factory Direct Hot Tub

,

martin

,

Call Girls in Lucknow

,

matthew brain

,

John Parker

,

apevape

,

Alexander Martin

,

CRIF Dun and Bradstreet

,

Sachin Sengar

,

Richard Williams

,

Jignesh Jariwala

,

Tuxedo Dental Group

,

james mcgill

,

Wealth Elite

,

The Multifamily Mindset

,

Lucy Brudo

,

First Editing

,

kirti mospa

,

Mohammed Yusri

,

Amy Parker

,

Indomed Educare Pvt Ltd

,

Aishley Smith

,

Zivah ElectriVa Private Limited

,

Vtricambi

,

martech cubejohn

,

Kalyani Badkas

,

informative blog

,

noaman bhat

,

Lawson Sandy

,

Youth Destination

,

srikar

,

Ravelmovement

,

Myhomecargo

,

Softpulse Infotech

,

HCF Creative Force

,

GreenChopper

,

Mohit Singh

,

Tanja Filipovska

,

Fsh furniture

,

Aswain Medha

,

merleshay

,

manasi raviraj bandichode

,

Sarah Addyson

,

Charis Charalampous

,

Tina Das

,

May Sanders

,

Quickway Infosystems

,

Adam Taub

,

Hairxtensions.co.uk

,

REDVision Technologies Pvt. Ltd

,

Alice Perera

,

Alzbeta Berka

,

Smoothe Hemp

,

Delta 10 Cart

,

Johnson Piter

,

Noah Radford

,

Artoon Solutions

,

devinthapa

,

Vape Star Usa

,

Maria Smith
Articles Archive