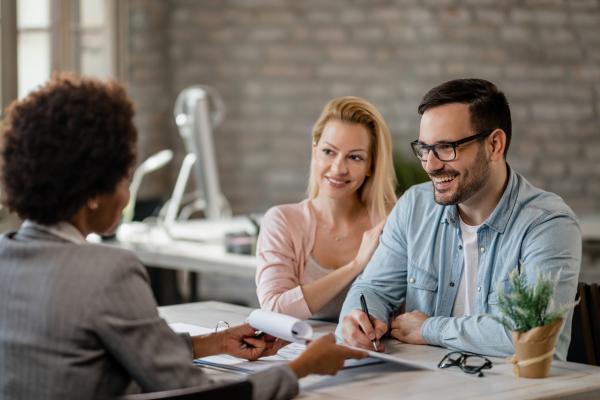 BOP stands for business owner's policy. It's a policy designed to protect a business. Many people who have just started their businesses invest in Small Business Owners' Insurance in New Jersey. However, both small and large business owners should purchase it. 
This article describes a business owner's policy insurance, what it covers, and why it is essential for small business owners!
Business Owner's Policy Insurance-
A comprehensive Business Owner's Policy (BOP) merges the following under a single, convenient coverage package.
Business property, and 
Liability insurance. 
It is a specialized business insurance policy that streamlines protection for business owners, safeguarding their assets and providing liability coverage in one unique solution.
BOP insurance can protect a firm against claims resulting from accidents such as fire, theft, or other covered disasters. It ensures that your organization may recover and continue operating smoothly even under challenging conditions by giving financial assistance.
In addition to safeguarding against property-related claims, Business Owner's Insurance extends coverage to potential claims arising from business operations. It covers a range of bodily injury, property damage, and claims for personal injury. With comprehensive coverage, your company may confidently navigate potential risks and focus on its growth and success.
Why is it important for small business owners to invest in BOP?
As discussed, it is designed to help protect a business's property, employees, and the company itself. So, every business owner should buy BOP and keep their assets protected. 
Choosing the right insurance plan is difficult for a small business. Therefore, it's best to consult a reputed small business owners' insurance provider in New Jersey. They can guide you in the best possible way and help you make an informed decision about insurance policy investment. 
Here we describe the top four reasons you should invest in this insurance cover!
Keep your employees protected-
As an entrepreneur running a small business, prioritizing your employees is paramount. Your workforce constitutes a crucial asset, and nurturing their well-being and development contributes significantly to your enterprise's overall success and growth.
It is an excellent option to protect your staff with liability insurance. It gives employees a sense of stability within your firm and serves as a safety net, potentially safeguarding them from job loss in case of a lawsuit. Prioritizing their safety produces a healthy work atmosphere and long-term loyalty.
Furthermore, understanding the benefits of insurance might help you attract new staff. Offering insurance, especially health coverage, as an employment incentive increases your company's attractiveness as a desirable employer.
Indeed, expanding your team through attractive benefits like insurance can lead to a more motivated and dedicated workforce. Knowing that their efforts are appreciated, and their well-being is taken care of, employees will likely be more engaged and willing to work harder to contribute to the company's success.
Prove beneficial of renting a space-
It's a great way to keep your business insured and protected, especially if you run a business in a rented space. Here is some information if you can purchase a landlord's insurance policy. Though this policy can benefit you to some extent, it will not be able to offer some coverage as BOP does. 
Borrowing money or taking a bank loan to run your business is also beneficial. Bank or loan agreement may require you to show proof of any insurance in which you have invested.
Here is another example where you need this insurance. Many individuals signing a contract with clients may also be required to have insurance. This policy can benefit if something goes wrong between employers and clients.
Covers employees' medical bills in times of need-
Unexpected workplace accidents can happen at any time, day or night. Without insurance, your small business, and even you individually, would be liable for covering the employee's Workers' Compensation expenses out of your pocket. It could result in severe financial difficulties and influence your organization's overall stability and growth.
Workers' Compensation will cover an employee's medical bills and offer Compensation to support them during their recovery time if they experience a severe injury that renders them unable to work. This critical insurance coverage protects the wounded employee and the company by providing financial assistance and proper care.
Protects your company in times of natural disasters-
Due to natural disasters, your company may suffer substantial losses. In case you are not insured, your company might get destroyed. It does not matter what kind of disaster it is; business insurance is a must.
A business owner's policy is an essential property insurance that every business owner should have. If you are running a small business, you might need more capital to replace things in such a situation. 
So, it's best to get small business owners' insurance in New Jersey. If you live across NJ and want this insurance from a well-renowned and established firm or agent, you can contact Innovate Insurance Agency Inc. It's one of the leading insurance services providing companies with highly qualified, skilled, and professional insurance agents. Depending on your business requirements, they can help you buy the best possible insurance policy.
Article source: https://article-realm.com/article/Finance/Insurance/49461-BOP-Why-should-small-business-owners-invest-in-this-insurance-policy.html
Comments
No comments have been left here yet. Be the first who will do it.