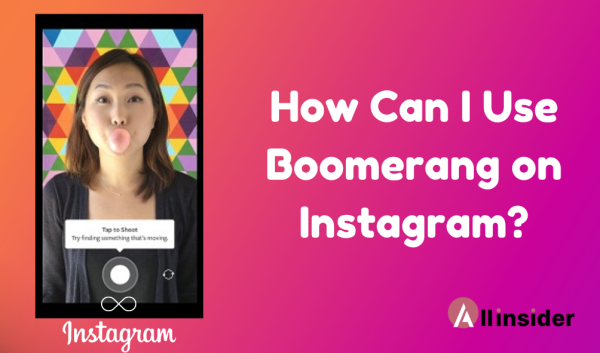 Instagram offers different ways via which we portray media or simply showcase the content to others. It can just be a plain photo, a video or maybe a photo or video using Instagram music. However, there is another way that can make the creation of the content a little more fun and interesting and that is the boomerang feature. If you do what it is but don't know how to make a boomerang video then this article is just for you. So, stick to the end. 
What is a Boomerang on Instagram?
Boomerang on Instagram is a feature that allows users to create short, looping videos. Boomerang videos play forward and backwards, creating a loop effect that can add a fun and creative element to your Instagram stories and posts.
How to Create Boomerang on Instagram?
Now firstly open the Instagram app and then swipe right on the Instagram homepage. 

To access the "Boomerang" mode, click or tap on the "Infinity" symbol just below the "Aa" text.

Continue holding down the capture button while aiming your camera at the object you wish to include in your Boomerang. Boomerang will instantly take a brief string of pictures.

The burst of photos will automatically play backwards and forwards on the boomerang, making a little looping movie.
Remember that you can customize your experience with Boomerang using a variety of settings. However, Instagram does not allow access to the options. To do this, you must independently launch the Boomerang app on your smartphone. These settings are only available to iPhone users; you can't use them if you use an Android smartphone.
Article source: https://article-realm.com/article/Health-Fitness/43240-How-Can-I-Use-Boomerang-on-Instagram.html
Comments