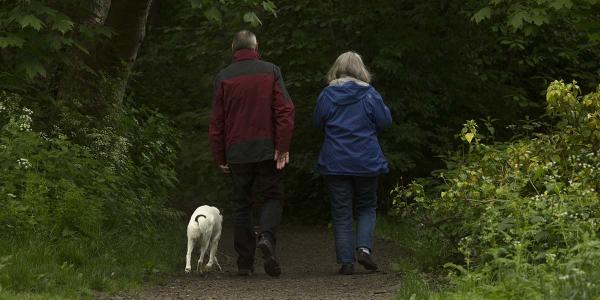 Pet ownership has been proven to have the ability to improve the life quality of anyone. Just like parenthood, being responsible for the life and care of another being is an all-in-all fulfilling experience that can give anyone a new sense of purpose.
For senior citizens, the experience is even more rewarding as it serves to be highly beneficial for both physical and mental health. It not only gives a sense of purpose but also helps with exercise, which is essential and beneficial for physical health.
Like choosing a friend, choosing the right pet comes with different considerations. Animals, like people, present different personalities. While some senior citizens prefer a smaller pet that doesn't need much meticulous care, others prefer larger pets like dogs that will keep them busy and provide good company. If you are wondering what the best option for yourself or a loved one is, then you are reading the excellent article. We will consider the best pet to get for a senior here.
Be sure to also view the other related article: Importance of Recreational Activities for The Over 55s.
Choosing the right dog
A dog is said to be man's best friend. You may or may not agree with the motion. However, it is the animal most adopted by humans, and it has proven on several occasions to be a good companion.
If you happen to be in the position of choosing a dog for a senior citizen, and you are not quite sure which to go for, here are criteria that can help trim your search.
Dog size: different dog sizes come with different needs. Caring for a small, medium, and large-sized dog is not the same experience. Although they may share some borderline similarities, they are mostly at par. Not only do they have different personalities, but they also have different needs.
Physical activity needs:  different fog breeds have different energy requirements and energy levels.  Ideally, one will presume the larger the dog, the greater its need for exercise and physical activity. It turns out that the reverse holds in most cases, with smaller breeds requiring more physical activity.
Needless to say, the best dog for retirees will be the ones that do not require so much physical activity.
Dog age: more often than not, when you imagine getting a dog, you imagine taking home a puppy. While this is cute and admirable, if you are getting the dog for a retiree, it is imperative to note that puppies require a lot of energy and almost stand-by attention.  This will be pretty demanding for retirees.
Personality: the dog's temperament and personality are as essential as every other criterion listed above. Like a human child, nurture and nature determine how your dog will turn out. Naturally, some breeds are more inclined towards a gentle and calm personality, while others are more inclined towards aggression. However, this does not say that you cannot nurture the dog towards the personality you wish.
With adequate affection and love, you can train the dog to adopt the nature you want. But, this will take time and energy, which retirees do not have enough of.
Conclusion
When picking a pet for a retiree who either lives in, or is looking to move into a retirement community in the near future, such as Horisen Lifestyle Community, these are the major conditions you should have in mind. The effects of pets in a retiree's life are positive, and choosing the right pet makes it even more positive.
Article source: https://article-realm.com/article/Home-and-Family/Elderly-Care/19779-Best-Pets-for-Over-55s-Living-in-Retirement-Communities.html
Comments
No comments have been left here yet. Be the first who will do it.