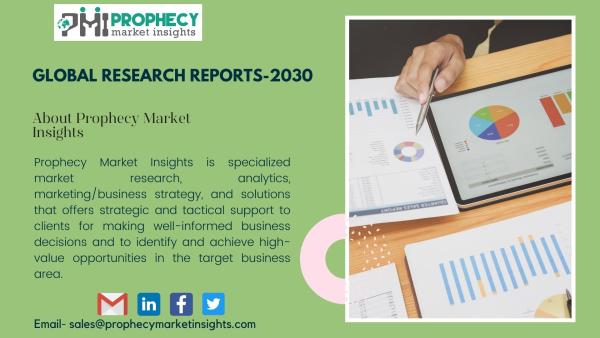 The natural household cleaners market accounted for US$ 4.0 billion in 2019 and is estimated to be US$ 12.1 billion by 2029 and is anticipated to register a CAGR of 11.8%
Growth in consumer awareness about household cleaning products has led to a surge in high-quality products. Manufacturers of household cleaning products are expanding their R&D efforts to innovate and develop new products
The report "Global Natural Household Cleaners Market, By Product Type (Surface Cleaner, Glass Cleaner, Toilet Bowl Cleaner, and Other Product Types), By Distribution Channel (Supermarkets/Hypermarkets, Convenience Stores, Online Retail Stores, and Other Distribution Channels), and By Region (North America, Europe, Asia Pacific, Latin America, and the Middle East & Africa) - Trends, Analysis and Forecast till 2029".
Key Highlights:
In December 2019, Unilever and Evonik partnered to launch green cleaning ingredients. They have harnessed a naturally occurring process and turned it into a renewable ingredient called Rhamnolipid.Rhamnolipid is a type of surfactant found in nature. This innovative ingredient was introduced to the market in Unilever's Quix dishwashing brand in Chile, the first time it has been used in a household cleaning product anywhere in the world.
In April 2018, Saje Natural Wellnessthe introduction of 100% natural home cleaning line. It is formulated with 100% natural ingredients to bring the purity of nature into your home. No artificial fragrance, no harmful toxins, no synthetics just plant extracts. Saje Natural Wellness has been a pioneer in the natural healing landscape for over 25 years, providing 100% natural essential oil blends, body care, and home environment and aromatherapy products to wellness seekers across North America.
Analyst View:
Rising the prevalence of various chronic diseases
The wide use of conventional household cleaning products including floor, glass cleaners, and the fabric has resulted in rising the prevalence of various chronic diseases. Household cleaners contain harmful chemicals that might get absorbed into the skin and sometimes if inhaled may cause chronic diseases including asthma and skin irritation. As per the data published by the American Thoracic Society's American Journal of Respiratory and Critical Care Medicine, in 2018, the chemicals present in the cleaning products are very dangerous to human health. They directly affect human lungs as bad as smoking 20 cigarettes every day. Due to these side-effects, consumers are forced to prefer natural cleaning products.
Growing awareness regarding health and hygiene
Rising concerns over viruses, germs, and bacteria in the living areas, along with growing awareness regarding health and hygiene, led to growth in demand for natural products with antimicrobial and disinfectant properties. Moreover, governments are undertaking initiatives to reduce or remove the content of harmful chemicals from household cleaning products across the globe. For example, in March 2015, the United States Environmental Protection Agency adopted essential changes under the Toxic Substances Control Act and banned the entire class of harmful chemicals in household cleaning products. These initiatives are projected to play a vital role in motivating home care manufacturers to expand their spending on the launch of new natural household cleaners.
Key Market Insights from the report:        
The global natural household cleaners market accounted for US$ 4.0 billion in 2019 and is estimated to be US$ 12.1 billion by 2029 and is anticipated to register a CAGR of 11.8%. The market report has been segmented on the basis of product type, distribution channel, and region.
By product type, surface cleaners were the highest segment, with a share of greater than 50.0% in 2018. The rising potential threat of spreading of bacterial diseases and infections due to contaminated surfaces and floors has also propelled the demand for surface cleaners.
By distribution channel, the online distribution channel is the fastest developing segment due to convenience and ease of shopping. Additionally, online platforms such as social media and google ads have played an important role in impelling consumer preferences for purchasing snacks through e-commerce platforms, such as Amazon, Walmart, Auchan, Rakuten, and Grofers. Moreover, the growing penetration of high-speed internet and smartphone users is projected to drive the expansion of the online market in the near future.
By region, Europe arose as the highest market, with a share of more than 30.0% in 2018 due to substantial growth in consumer awareness regarding hygiene, health, and hazardous environmental impacts of cleaning products in countries including the U.K., Germany, and France.
Before purchasing this report, request a sample or make an inquiry by clicking the following link:
https://www.prophecymarketinsights.com/market_insight/Insight/request-sample/4354
Competitive Landscape:
The prominent player operating in the global natural household cleaners market includes Reckitt Benckiser Group Plc, The Procter & Gamble Company, Henkel Ag & Co. KgaA, Unilever, AlEn USA, Netsurf Network, Saje Natural Business, Colgate-Palmolive Company, Church & Dwight Co., Inc., and Kao Corporation.
The market provides detailed information regarding the industrial base, productivity, strengths, manufacturers, and recent trends which will help companies enlarge the businesses and promote financial growth. Furthermore, the report exhibits dynamic factors including segments, sub-segments, regional marketplaces, competition, dominant key players, and market forecasts. In addition, the market includes recent collaborations, mergers, acquisitions, and partnerships along with regulatory frameworks across different regions impacting the market trajectory. Recent technological advances and innovations influencing the global market are included in the report.
Other Topics:
https://smb.middlesboronews.com/article/Global-Smart-Mobility-Market-is-estimated-to-be-USdollar-24065-billion-by-2030-with-a-CAGR-of-198percent-during-the-forecast-period-By-PMI?storyId=62bb07d5b8c15cb11c2f83f5
https://smb.natchezdemocrat.com/article/Global-Smart-Mobility-Market-is-estimated-to-be-USdollar-24065-billion-by-2030-with-a-CAGR-of-198percent-during-the-forecast-period-By-PMI?storyId=62bb07d5b8c15cb11c2f83f5
Article source: https://article-realm.com/article/Internet-Business/Auctions/25479-Natural-Household-Cleaners-Market.html
Comments
No comments have been left here yet. Be the first who will do it.