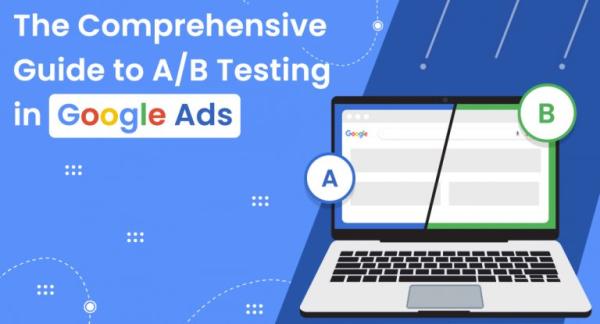 In the world of online advertising, optimizing your Google Ads campaigns is key to achieving success and maximizing your return on investment (ROI). One powerful technique to improve the effectiveness of your ads is A/B testing. A/B testing allows you to experiment with different ad elements and strategies to identify the most impactful variations. By systematically testing and analyzing different versions of your ads, you can make data-driven decisions to enhance click-through rates (CTR), conversion rates, and overall campaign performance.
In this comprehensive guide, we will take you through the process of A/B testing in Google Ads, providing you with the knowledge and strategies to execute successful experiments. Whether you're a seasoned advertiser or new to the world of Google Ads, this guide will equip you with the necessary tools to optimize your campaigns, reach your target audience more effectively, and achieve your marketing objectives.
From creating meaningful hypotheses to designing experiments and analyzing results, we will explore each step of the A/B testing process. By the end of this guide, you'll have a solid understanding of how to leverage A/B testing in Google Ads to drive continuous improvement and increase the effectiveness of your advertising efforts. Let's dive in and unlock the power of data-driven decision-making for your Google Ads success.
Understanding A/B Testing
A/B testing is a method that involves creating multiple variations of an ad and showing them to different segments of your target audience. By comparing the performance of these variations, you can determine which ones yield better results and make data-driven decisions to optimize your campaigns. This section will provide a comprehensive overview of A/B testing in Google Ads, including its benefits and why it's crucial for campaign optimization.
Setting Clear Goals and Hypotheses
Before diving into A/B testing, it's essential to define clear goals and formulate hypotheses to guide your experiments. This section will walk you through the process of setting specific and measurable goals for your campaigns. You'll also learn how to create hypotheses based on your objectives and the variables you plan to test.
Identifying Variables to Test
In this section, we'll explore the key elements of your Google Ads campaigns that can be tested through A/B testing. These elements include headlines, ad copy, call-to-action, landing pages, targeting options, and more. You'll learn how to identify the variables that are most relevant to your goals and hypotheses, ensuring that your experiments yield actionable insights.
Designing and Implementing A/B Tests
Once you've identified the variables to test, it's time to design and implement your A/B tests. This section will guide you through the process of creating multiple ad variations using the Google Ads platform. You'll learn how to set up control and experimental groups, allocate budget and impression share, and run experiments over a significant period to gather meaningful data.
Monitoring and Analyzing Results
Tracking and analyzing the results of your A/B tests is crucial to extracting valuable insights. This section will delve into the process of monitoring key performance indicators (KPIs) for each variation and understanding the statistical significance and confidence levels in data analysis. You'll learn how to interpret the results and identify winning variations that outperform others.
Implementing Successful Changes
In this final section, we'll explore how to implement the insights gained from A/B testing to optimize your Google Ads campaigns. You'll discover strategies for scaling up successful variations to larger audiences and continuously iterating and refining your ad strategies based on ongoing testing. This section will also highlight the importance of ongoing experimentation and the iterative nature of A/B testing.
Conclusion
A/B testing is a fundamental technique for optimizing your Google Ads campaigns. By systematically testing different ad elements and strategies, you can make data-driven decisions that enhance the performance and effectiveness of your ads. Through clear goal-setting, well-defined hypotheses, careful experimentation, and thorough analysis of results, you can continuously refine and improve your advertising efforts.
As you embark on your A/B testing journey, remember to be patient and persistent. The key to success lies in constantly experimenting, learning from the data, and implementing changes based on insights gained. By embracing the power of A/B testing, you can unlock the full potential of your Google Ads campaigns, achieve better results, and stay ahead in the competitive digital advertising landscape. Contact Swayam Infotech and schedule a meeting for a detailed discussion. Our team of Google Ads Professionals will help you grow your business with Google Ads.
Article source: https://article-realm.com/article/Internet-Business/PPC-Advertising/51755-The-Comprehensive-Guide-to-A-B-Testing-in-Google-Ads.html
Comments
No comments have been left here yet. Be the first who will do it.