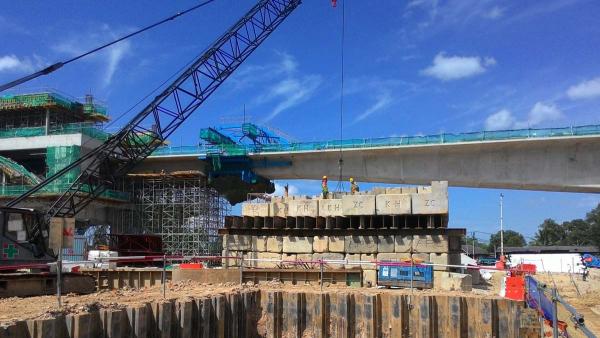 Sheet piles are materials used to reinforce and strengthen other structures. They are mainly used in constructing foundations, cofferdams, retaining walls, banks, and more. The process of installing these materials is called driving. The material exists in various types, namely: steel sheet piles and plastic sheet piles.
This article focuses on plastic sheet piles. These sheet piles are also known as vinyl sheet piles or PVC sheet piles and come in a variety of different styles, with each style possessing different strength, durability and other physical qualities. Over the years, engineers have sought to determine the best driving methods for plastic sheet piles, to ensure optimal structural performance. This article seeks to identify if plastic sheet piles are suitable for use with all soil types. You will find out the answer to these questions and others within the article.
Since their initial conception, plastic sheet piles were said to be compatible with all standard pile driving techniques, but recent research has shown that vinyl sheet piles benefit from advanced driving techniques. The qualities of vinyl sheet piles and the various driving techniques used for installing them are detailed below.
Why are vinyl sheet piles frequently used in the construction industry?
The following qualities have resulted in the increased popularity of vinyl sheet piles. These are:
Weight: vinyl sheet piles are the lightest sheet piles amongst sheet piles. Their unique design gives them a lightweight making them easy to use and transport when working on sites.
Flexibility: most experts view this quality as a disadvantage because it is used for materials that resist high pressure, but it is not a disadvantage; instead, it is an advantage. This is because its high flexibility is a result of extensible low elastic modulus. This makes it difficult for the material to break when subjected to high pressure
Affordability: vinyl sheet piling combines high durability with complete complete affordability. The materials they are made from make them the most cost-effective of all the sheet pile types.
Corrosion-resistant: vinyl sheet piles are not subject to corrosion like steel sheet piles, making them ideal for sea wall construction.
Driving techniques for vinyl sheet piles
Vinyl sheet piles can be installed using equally the same driving techniques used for steel sheet piles. These techniques are called the standard driving techniques. However, there are other techniques used in installing vinyl sheet piles. These are all driving techniques for installing sheet piles:
Impact driving
Vibro driving
Tips for installing vinyl sheet piles
For a more effective result when using vinyl sheet piles l, specific procedures and factors must be considered. The tips are:
Driving forces can affect a vinyl sheet pile's quality; thus, experts advise against installing single sheet piles because it can result in pile bending. For a better result, these piles are driven in pairs.
Like any other material, vinyl sheet piles are installed using guide structures or templates. These materials enhance the pile's drivability making installation easy for the worker.
It is advisable to use more than one guide structure when installing these sheet piles. Asides from templates, unique guide bars are used when installing vinyl sheet piles. They are known as mandrels.
Jetting is used when installing vinyl sheet pikes in tough soils. Jetting involves loosening the soil structure beneath the sheet pile using special equipment.
Conclusion
Vinyl sheet piles possess numerous structural qualities that make them ideal for foundation and support purposes. Their comparatively light weight, high flexibility, corrosion-resistant qualities and affordability, make them a preferred choice to traditional materials such as timber and steel piles by civil engineering companies.
Article source: https://article-realm.com/article/Reference-and-Education/Science/17553-How-Vinyl-Sheet-Piles-Are-Commonly-Driven-into-the-Ground.html
Comments
No comments have been left here yet. Be the first who will do it.