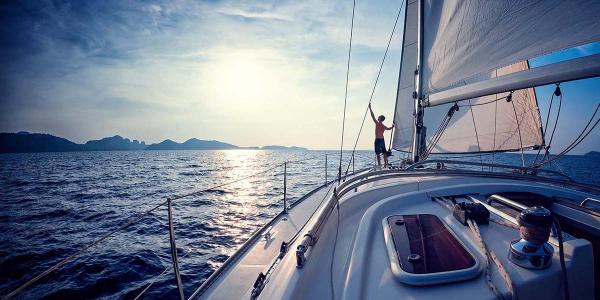 Owning your very own private yacht is an enviable accomplishment that many people do not have the luxury of experiencing during their lifetime. However, those that do own a private yacht will quickly agree that they are worth every penny you pay for them. Yacht ownership has a variety of benefits, from both a recreational and even financial standpoint. From the immediate comfort and luxury that it offers, to the numerous business opportunities it presents when using it to fund a successful private boat cruise operation, owning a yacht is a dream come true.
Private yacht ownership can also prove quite profitable if you choose to lease it out or enlist it for hire to others, for the purposes of corporate outings, private party cruises, weekend getaways and more. But regardless of all the adventures that owning a yacht promises, a time may come when you decide to sell it to either buy another one, or to simply pursue other avenues of enjoyment in life. This article provides expert tips to help you sell your yacht faster and at a more profitable rate.
Why do you wish to sell?
Like it or not, the question "why do you wish to sell your yacht?" is one that is likely to pop up as soon as you make public your intentions to sell. While some may suspect a fault in your luxury vessel, others simply ask out of curiosity. But whatever their reason is, you must be able to present a valid explanation for why you wish to part ways with something that can be seen as a ticket to paradise.
Some common reasons why people cash in on their boats include:
They need additional money
They desire to sell their existing one to upgrade to a newer one
They feel it is time to move on
They can no longer afford the maintenance fees
Tips for selling a private yacht
1) Get your yacht ready for sale
First impressions are crucial, especially when it comes to business-related matters. And the chances are that a lot of interested buyers will start coming in to see your boat as soon as you enlist it for sale. You must prepare your boat and ensure that it is in good condition if you want it to sell quickly and for a good value.
2) Hire a yacht broker
Hiring a professional to oversee all negotiations will not only save you the stress and time that marketing a boat requires. But they will also help to ensure that you get favorable deals and worthy bids. Also, a yacht broker will help keep everything professional, and they will also handle most of the paper works.
3) Make necessary upgrades
Your boat should be at its best during the period that it is enlisted for sale. Making necessary upgrades will further improve your yacht's value and make it more attractive.
4) Attach the right price tag
The price you place on your yacht is an important factor in determining how it will fare in the market because if your boat is overpriced, it will be more difficult for you to find a buyer. Before fixing a selling price for your boat, you should check out other similar boats and their values online, then compare them to yours to get the appropriate price range.
Conclusion
Many people like to get everything done by themselves, which is wrong if you lack the necessary experience in yacht sales. On the other hand, others who elect to hire brokers do not allow them the freedom to operate effectively. Brokers are professionals, and if you allow them to handle the sale, you will not be disappointed.
Whenever you are ready to sell your yacht, you can rest assured that the tips highlighted in this article will help you greatly.
Be sure to view the article: 6 Ways to Ensure the Best Charter Boat Holiday Experience.
Article source: https://article-realm.com/article/Travel-and-Leisure/Boating/17381-How-to-Guarantee-Maximum-Profit-When-Selling-Your-Yacht.html
Comments
No comments have been left here yet. Be the first who will do it.