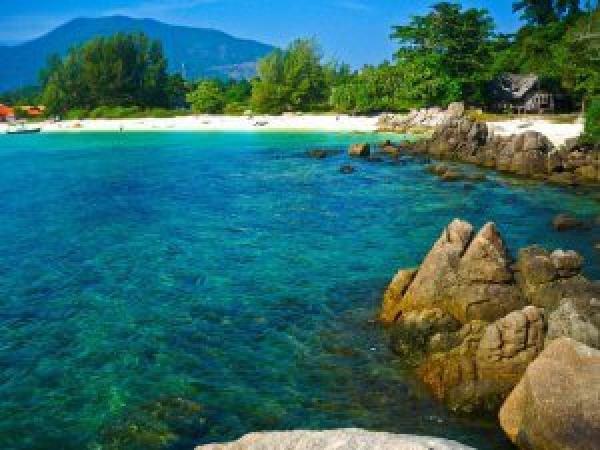 Pattaya is a city on Thailand's eastern Gulf coast known for its beaches and nightlife. A quiet fishing village in the 1960s, it's now home to several resort hotels, shopping malls, go-go bars, and nightclubs. The area also boasts several designer golf courses, some with views of Pattaya Bay. In just less than 2-hours from Suvarnabhumi Airport in Bangkok, you can be in one of Thailand's most exciting cities.
Some of the attractions you can see in Pattaya are listed here:
The Sanctuary of Truth
Just to the south of the city center is the Sanctuary of Truth, built entirely by wooden hand-carvings, this 20-story complex is an incredible attraction. The temple itself, which is not yet complete, was the vision of a local businessman by the name of Lek Viriyaphan in 1981. The vision begind this ornate concept is to show that all religions lead to one divine truth. The scheduled completion date is 2050.
Walking Street
Pattaya is one of the most popular attractions for single men visiting this port-side city is the Walking Street. Notable for its neon signage, this entertainment and red-light district is home to several go-go bars, massage parlors, and cabarets. The city is home to many expats who enjoy the hedonistic way of life.
Pattaya Beach
Aside from Pattaya's beautiful beaches, the city has several other attractions that are fun for the whole family:
Nong Nooch Tropical Botanical Garden is a 500-acre botanical garden and tourist attraction.
The Teddy Bear Museum is a creative place with a large collection of teddy bears.
Pattaya's Floating Market is another fun way to spend the afternoon. From souvenir vendors to food stalls you can spend your time shopping while floating along the canal.
Mini Siam is a miniature park featuring small-scale replicas of buildings and structures from Thailand and beyond.
If you want to spend your time playing in the water then Cartoon Network Amazone is the place. With 10 themed zones of waterslides and pools, there is something for everyone.
Pattaya's Under Water World is the largest and most modern ocean aquarium in Asia. Home to over 200 species you will see exotic, marine and freshwater fish on display up close.
More family fun includes the world famous Ripley's Believe It or Not which contains over 300 exhibits sure to amaze. This walkthrough attraction contains enough oddities to boggle your mind and make you question if truth is stranger than fiction.
Koh Larn (Coral Island) to a short boat ride see the beautiful beaches and coral formations.
How to get to Pattaya from Bangkok?
There are many ways that one could get from Bangkok to Pattaya. You could walk, ride a bicycle, catch a bus, rent a car, or hire a private ride. Walking or riding a bicycle may not sound realistic or practical if you have luggage but if you are ambitious and have several hours to kill you could surely tackle this trek. Taxis are also an option however, aside from the uncomfortable seats on a ride this distance there is also the challenge of negotiating a fair price and hoping there are no surprise fees. Buses are another option and very popular with backpackers and travellers who are on a tight budget. Shuttles, transfers and private rides, call it what you will, this method is growing rapidly in popularity. Competitively priced, safe, fast and easy customers have the ability to arrange everything in advance so that the driver is waiting upon their arrival. Plus, the price is known upfront and there are no hidden fees.
Best way to get to Pattaya from Suvarnabhumi Airport in Bangkok
The best way to get from Bangkok's busy Suvarnabhumi Airport to Pattaya is by private car ride. Your vacation time is precision and time is money. Yes, you may save a bit of money by catching a bus however, it will take longer, and it will not bring you right to your hotel. Its quite common for a bus to have several stops along the way. Plus, you will be sharing the ride with several other travelers. Some of whom may be struggling to contain a cold or flu. The benefit of private car ride is that a driver to meet you at the airport and your vacation will start much sooner. It's fast, simple and very affordable.
About The Author :
Anupama Dutta is a Professional Freelance writer, like to introduce you EZ Ride Thailand . The best way to get from Bangkok's busy Suvarnabhumi  Airport to Pattaya  is by private car ride.
Article source: https://article-realm.com/article/Internet-Business/PPC-Advertising/3431-The-Most-Popular-Attractions-For-Tourists-in-Pattaya.html
Comments
No comments have been left here yet. Be the first who will do it.
Statistics
Publishing
Articles:
50,573
Categories:
202
Online
Active Users:
18391
Members:
572
Guests:
17819
Bots:
187258
Visits last 24h (live):
1124
Visits last 24h (bots):
13564

Administrator

,

leah li

,

ellyse perry

,

Flykhalifa

,

Devesh Guwal

,

Devid Won

,

Raj Sanghvi

,

lowes emily

,

elynaezza

,

Andy

,

Adam Rose

,

Tim Wood

,

Aiza Graves

,

Vikas Chauhan

,

Grow

,

Bellot Twig

,

Pooja Dhahiya

,

Abhishek Singh

,

Kiran Beladiya

,

mayurikathade

,

yoona kim

,

Mark Charlie

,

articles reader

,

lucas

,

Panchmukhi Train Ambulance Services

,

William Smith

,

Extractohol

,

askaccountings

,

Aircon

,

Hemant Kumar

,

john williams

,

Vince Bucciachio

,

Becky Joseph

,

martin

,

Joy Andella

,

ran viv

,

Dinesh Kumar

,

Louis Howard

,

karandeep singh

,

Emma James

,

Rick Martin

,

faraz pathan

,

Sagar

,

Vedanta Air Ambulance

,

Fly Inate

,

Alexander Martin

,

Mark Liu

,

Clarence Godin

,

martech cubejohn

,

Healthcare News

,

AMpuesto India

,

miseryclary

,

Maria Brooks

,

Mark Taylor

,

Becky Joseph

,

EZ Aircon Servicing

,

Matt Easterlin

,

Harley Wilsom

,

Payal Rajput

,

Central Biohub

,

Mbbsinblog

,

Pramod Kumar

,

Allan Dias

,

Veative Labs

,

Maxiom Law

,

Artoon solutions

,

Nueva Cash

,

Loans Profit

,

Helen Clark

,

Quchange trading limited

,

Sarah Ferguson

,

Eliza Dorsey

,

mifitness

,

Nitesh Prasad

,

Nike Tech Suit

,

Aayan Ali

,

Reza Nikfar

,

Scoop Coupons

,

Eric Martin

,

Lahore Escorts

,

meds4gen

,

Tanzeel Obaid

,

meds4 gen1

,

chase.Liu

,

sanya roy

,

Company

,

Jonathan Zhang

,

Deepak Kumar

,

Snushuseu

,

Ganesh Remedies

,

matthew paulson

,

Andrew Wilson

,

Marcel

,

Cetas Healthcare Ltd

,

Helen Ruth

,

Snushus

,

Peter Perker

,

Donnell Dean

,

Akshay Sharma

,

Canadian Cash Solutions

,

Integrative Systems

,

Call Girls in Lucknow

,

Kieu Thuy Hang

,

Sdreatech Private Limited

,

Ashwini Sharma

,

poojanegi

,

Alex Brown

,

Stephen Mundo

,

xacadox

,

hhcasdads

,

Zbranek & Holt Custom Homes

,

Henery Smith

,

Factory Direct Hot Tub

,

Call Girls in Lucknow

,

matthew brain

,

John Parker

,

apevape

,

CRIF Dun and Bradstreet

,

Sachin Sengar

,

Richard Williams

,

Jignesh Jariwala

,

Tuxedo Dental Group

,

james mcgill

,

Wealth Elite

,

The Multifamily Mindset

,

Lucy Brudo

,

First Editing

,

kirti mospa

,

Mohammed Yusri

,

Amy Parker

,

Indomed Educare Pvt Ltd

,

Aishley Smith

,

Zivah ElectriVa Private Limited

,

Vtricambi

,

Kalyani Badkas

,

informative blog

,

noaman bhat

,

Lawson Sandy

,

Youth Destination

,

srikar

,

Ravelmovement

,

Myhomecargo

,

Softpulse Infotech

,

HCF Creative Force

,

GreenChopper

,

Mohit Singh

,

Tanja Filipovska

,

Fsh furniture

,

Aswain Medha

,

merleshay

,

manasi raviraj bandichode

,

Sarah Addyson

,

Charis Charalampous

,

Tina Das

,

May Sanders

,

Quickway Infosystems

,

Adam Taub

,

Hairxtensions.co.uk

,

REDVision Technologies Pvt. Ltd

,

Alice Perera

,

Alzbeta Berka

,

Smoothe Hemp

,

Delta 10 Cart

,

Johnson Piter

,

Noah Radford

,

Artoon Solutions

,

devinthapa

,

Vape Star Usa

,

Maria Smith
Articles Archive