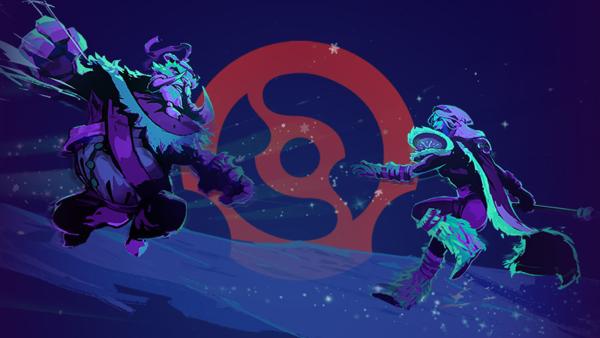 Key Details of SEA DPC 2023 Winter Tour: Division I
DPC 2023 winter tour Division I is one of the most expected events among those who can call themselves fans of Dota 2. It takes place from January 9th to January 30th, 2023. This great competition will present the teams with a chance to qualify for the upcoming Lima Major in Peru. It is an immense pleasure to watch the eight best teams within the SEA region compete!
What Team Will Compete
Two of the eight teams that will be represented in this winter tour have earned promotion from Division II in the previous teams. Well, here is a list of all teams:
Fnatic (Philippines; these guys got some new players by the way);
BOOM Esports (Indonesia);
Team SMG (Malaysia; have new players too);
Execration (Philippines; their squad has changed a bit);
Bleed Esports (Singapore);
Blacklist International (Philippines);
Geek Slate (Malaysia);
Talon Esports (Hong Kong/Philippines).
BOOM Esports, Talon Esports, Team SMG, and Fnatic were the teams that retained their Division I slot from the last season.
Some Key Info about the Teams Who Will Compete Within Winter Tour: Division I
The Fnatic team has experienced its greatest success in 2016 (despite the fact that it was established far earlier). It is considered to be one of the most prominent teams in Southeast Asia and tends to demonstrate awesome professionalism when taking part in international events.
BOOM Esports is a team that was founded back in 2017. They are also active in Counter-Strike: Global Offensive. Their success is quite permanent and stable.
Team SMG (the abbreviation here means Still Moving under Gunfire) was founded by singer JJ Lin. They have participated in 21 tournaments, and faced rather nice results!
The Execration team was originally characterized by two squads that were united into one later. They participate in international tournaments (76 total) on a regular basis and are rather successful in this.
Bleed Esports - another team worth betting on, but the important question is where to do it, I know that everyone has his own taste in betting konotors, especially important to find a suitable office where you can deposit and withdraw funds via PayPal, so I can recommend to find more on this website that would choose the ideal bookmaker for you and bet on your favorite eSports team!
Another cool team that will take part in the Winter Tour is Blacklist International. Not much data is given about them since they are also new to the Dota 2 scene. But who knows, maybe they will become leaders!
Geek Slate (also known as Geek Fam) was established back in 2016. They have a new team that will compete in a Winter tour which is certainly going to be fun!
Finally, Talon Esports is a team whose win rate is 58% which is rather promising too. Their success in the MOBA genre is about to bring hope in this Winter tour.
More about the Format of the Event
Prize winnings in the Winter tour equal $205,000 USD. Besides, it is vital to mention 1,150 Pro Circuit points. Two bottom teams (according to the results of the competition that will be received) are going to be referred to Division II for the Spring tour.
Moreover, things are going to be just like the previous year. It means that the three best teams will get the most DPC points when securing a slot at the Dota 2 Major that will take place in Peru.
The table given below illustrates the connections between the positions, amount of funds, and DPC points, and suggests qualifying info. The participants are about to be defined yet.
| | | | |
| --- | --- | --- | --- |
| Position | $ | Qualifying to | Number of DPC Points |
| 1st | 30,000 | Lima Major and Division I for Spring tour | 300 |
| 2nd | 28,000 | Lima Major and Division I (Spring tour) | 180 |
| 3rd | 27,000 | Lima Major and Division I (Spring tour) | 120 |
| 4th | 26,000 | Division I (Spring tour) | 60 |
| 5th | 25,000 | Division I (Spring tour) | 30 |
Where to Watch the Event?
There are quite a few ways to watch the event. One of them is following Epulze's Twitch channel. YouTube and Epulze's official site will also be just fine for tracking the success of the teams in the competition. As for the broadcast talents, there is no such info yet. However, it is expected that it will appear soon.
By the way, it is hard to underestimate the importance of the Winter tour for Geek Slate, Blacklist International, and Bleed Esports. The matter is that they can be called rather new, and the viewers want to see what results they will be able to achieve. However, the rest of the teams are also rather determined and do not want to be behind the newcomers. So, the competition will show who deserves to be the real leader.
Article source: https://article-realm.com/article/Sports-Recreation/47254-Key-Details-of-SEA-DPC-2023-Winter-Tour-Division-I.html
Comments
No comments have been left here yet. Be the first who will do it.